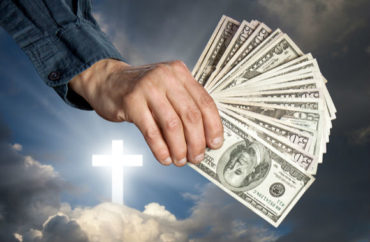 Investments in index funds helps the college play with the big boys
A small Wisconsin college is playing the market to increase its endowment – and it's working like a charm.
Carthage College's business-savvy decision to invest in index funds has provided it with an investment return of 11 percent on its endowment. This puts it above the median endowment growth of 7.4 percent, Bloomberg reports.
Carthage's unconventional investment plan is making it the little engine that could when it comes to competing with schools that have larger endowments. It' endowment is currently just $120 million.
Carthage's small endowment ranked it 495th on the list of university endowments at the end of the 2014-15 financial year.
Bloomberg reports that most colleges with larger endowments enjoy better returns on their investments:
Endowments with assets of $500 million or more performed better than the group as a whole with a 10 percent median return, according to Wilshire data. Larger funds usually outperform their smaller counterparts because they have more diverse portfolios, said Robert Waid, managing director at Wilshire Associates, in an interview.
Carthage is an outlier, according to Bloomberg:
Carthage's small fund deviates from that generality. The school has invested mostly in index funds for the past 15 years, and its 10-year annual returns beat 90 percent of all endowments in fiscal 2017. Its 10-year return as of June 2018 is 8.3 percent. Wilshire's numbers show 6.8 percent for all endowments and 6.2 percent for the larger funds in the same period, gross of fees.
H/t: Mark Perry
IMAGE: Drop of Light / Shutterstock
Like The College Fix on Facebook / Follow us on Twitter