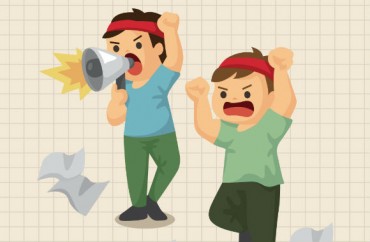 Petition demands grad student be kicked out of school due to racial controversy
Yale University has been inundated with thousands of demands to expel a student who recently called the police on a napping classmate, accusing the student of "harassment and racism" and claiming that her "stated philosophy" is incompatible with Yale.
Sarah Braasch made national headlines earlier this month when she called the police on a fellow Yale student, Lolade Siyonbola, the latter of whom was napping in a Yale common area. Siyonbola filmed the subsequent interaction with police and posted it to Facebook, generating a firestorm of controversy regarding race at the Ivy League school.
Now a petition on Change.org is demanding that the university expel Braasch for her alleged bigotry.
Citing in part Braasch's history of criticizing "hate crime" legislation, the petitioners—who at the time of this posting numbered nearly three thousand—called upon the Yale administration to expel the student.
"We call on Yale's President Peter Salovey, Dean Cooley of Yale's Graduate School of Arts & Science, and Yale University Secretary and Vice President for Student Life Goff-Crews, to remove Braasch from Yale because her stated philosophy is one that violates the moral and intellectual codes of the university; because her multiple counts of harassment and racism against other students violates the safety of students of color," the petition reads.
"Students of color at Yale should not be re-traumatized by seeing Braasch on campus this fall. We also insist on a mental health evaluation for Braasch so that she can be prevented from doing harm to herself or others," it continues.
Earlier this month, a Yale spokesman defended the police officers' conduct. "The police who responded to the call followed protocols," spokesman Tom Conroy told The College Fix.
Siyonbola dismissed the justification, telling The Fix: "Terror sanctioned by US law and protected every time an incident like such is termed 'following protocol'."
MORE: Yale spokesman defends police who responded to call about black student: 'followed protocols'
IMAGE: notkoo / Shutterstock.com
Like The College Fix on Facebook / Follow us on Twitter