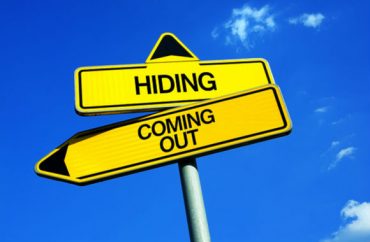 This summer we told you about a study by Sarah Lawrence College Prof. Samuel Abrams that found New England has the most skewed ideological ratio among faculty of any American region: Liberal professors outnumber their conservative peers 28-to-1.
Courtesy of a new feature in Boston Magazine, we get a peek behind that statistic, with a particular focus on students at Brandeis University.
One of them is "Ben," who is Jewish (like nearly half of Brandeis undergrads) but has learned to keep his mildly conservative leanings to himself because of campus experiences.
MORE: Liberal profs outnumber conservatives 28-to-1 in New England
The freshman actually plans to leave Brandeis for a more tolerant university – outside New England – partly because he feels like such a judged minority:
[A]fter watching his professor make fun of Republicans in class and gauging just how seriously other students took their progressive beliefs, he decided the only truly safe space was in the political closet. "Politics is a big part of who I am," he confides. "I definitely spend a lot of my downtime reading or listening to news and politics-related content. [At Brandeis], I have done that in secret."
Then there's Mark Gimelstein, president of the Brandeis Conservatives, which is more of a libertarian group and didn't back President-elect Donald Trump in the election:
"My intro to microeconomics course, I won't name the professor, but he literally yelled that he hated Republicans in class," Gimelstein says. Though it was intended to be more humorous than mean-spirited, it had a chilling effect. "While all my classmates were laughing along, I wasn't laughing," he says. "It was kind of insulting and it made it harder to have a productive conversation."
MORE: Zero registered Republicans in 17 departments at UNC
Student Michael Musto has a similar professor story:
When the influential conservative Phyllis Schlafly died this past September, Musto recalls, one of his professors quipped, "There's a special place in hell for people like her." A month later, when Tom Hayden, a co-author of the Port Huron Statement and founder of the Students for a Democratic Society, died, the same professor eulogized Hayden's contributions to the left. … Frustrating as it is for him, Musto keeps a low profile for fear of being that guy in the eyes of the person who will be grading his papers. Like other Brandeis conservatives, he says, "I never really speak up."
This is a typical response among campus conservatives, according to a political-opinion survey of 500 students conducted by the Brandeis Hoot, a campus newspaper:
Of the 13 percent of respondents who identified as conservative, three-quarters said that they chose not to express their political views on campus. Some feared verbal attacks from classmates; others didn't want to be harshly judged by professors.
MORE: Conservative profs censor themselves to get along
Brandeis President Ronald Liebowitz, who also presided over Vermont's Middlebury College, thinks conservative students need to be less timid:
As for Musto's and Gimelstein's stories about professors poking fun at Republicans, Liebowitz says these comments don't rise to the level of suggesting an adversarial environment for conservatives at his university. "I would think that Brandeis students, Middlebury students—smart students—would have the mettle, the ability to question this or push back a little," he says.
Pushing back – even a little – can have serious ramifications down the road, the magazine notes. Economist James Miller was initially rejected for tenure at Smith College, another New England school, seemingly because he had publicly stated conservative views a few times.
One of those utterances was a National Review article in which he said professors can only get tenure if they do research that pleases their leftist gatekeepers. He also criticized the economics of tenure in a book on game theory.
MORE: No Republicans teach theology at Catholic university
Miller eventually got tenure. After he went on Fox News, Smith's board of trustees overturned the tenure committee:
Miller is not shy when it comes to critiquing his liberal colleagues, whom he views as being so afraid of offending one another or their students that they are simply teaching affirmation rather than information. "Conservative ideas," he says, "are presented in a way that this is evil and unthinkable and outside the window of politically acceptable thought."
Brandeis President Liebowitz is right to encourage students to show some "mettle" in class.
But he's naive if he thinks conservative students aren't risking their grades when they defy the prevailing orthodoxy in class, or their academic careers when they do it in published writing.
MORE: Conservatives find a home in … Boulder?
MORE: Conservative prof gets promotion after 7-year battle
Like The College Fix on Facebook / Follow us on Twitter
IMAGE: M-SUR/Shutterstock