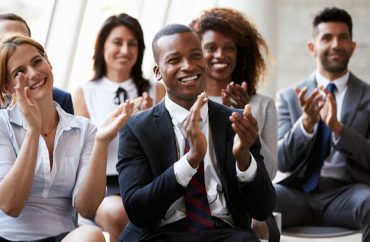 One goes beyond the 'Chicago Principles'
If you're looking for a college where your children can express themselves without risking a disciplinary investigation for wrongthink, three new schools should go on your list.
Kansas State University, Appalachian State University and the University of North Carolina-Wilmington have all earned "green light" ratings from the Foundation for Individual Rights in Education in the past week, meaning their policies "nominally protect free speech."
KSU went above and beyond FIRE's requirements by adopting a statement that goes even further than the so-called Chicago Principles pioneered by the University of Chicago. Here are some snippets:
The ideas of different members of the University community will often and naturally conflict, and some individuals' ideas will even conflict with the University's values and principles. But it is not the proper role of the University to attempt to shield individuals from ideas and opinions they find unwelcome, disagreeable, or even deeply offensive. Although the University greatly values civility, and although all members of the University community share in the responsibility for maintaining a climate of mutual respect, concerns about civility and mutual respect can never be used as a justification for closing off discussion of ideas, however offensive or disagreeable those ideas may be to some members of our community. …

Although members of the University community are free to criticize and contest the views expressed on campus, and to criticize and contest speakers who are invited to express their views on campus, they may not obstruct or otherwise interfere with the freedom of others to express views they reject or even loathe. To this end, the University has a solemn responsibility not only to promote a lively and fearless freedom of debate and deliberation, but also to protect that freedom when others attempt to restrict it.

The University's fundamental commitment is to the principle that viewpoints may not be suppressed because the ideas put forth are thought by some or even by most members of the University community to be offensive, unwise, immoral, or wrong-headed. … Without unwavering protection of that right, our society would suffer, and the vulnerable in our society would suffer the most. Progress such as civil rights movements and the resulting gains would not be possible.
In a Friday post, FIRE said KSU was the third institution this summer to earn a green light, a "positive trend" that results from "increased cooperation between students, faculty, administrators, and FIRE."
KSU's general counsel said the policies simply formalize the university's "longstanding commitment to free speech."
MORE: Purdue gets 'green light' rating for junking speech codes
#KState earns highest rating for free speech from @TheFIREorg https://t.co/mCqQUCBbWs pic.twitter.com/OKoGBEVw0K

— News from K-State (@KStateNews) August 25, 2017
With the addition of App State and UNC-Wilmington, North Carolina leads the nation in green-light institutions with eight, including three other UNC campuses and the private Duke, FIRE said Tuesday.
App State started working with FIRE in June to reform its "yellow light" policies (whose ambiguity "too easily encourages administrative abuse and arbitrary application") on harassment, retaliation and discrimination, as well as computer use and facility use.
J.J. Brown, vice chancellor for student affairs, said the policies "needed to be clearer and more concise" but said the new versions simply affirmed the university's "longstanding commitment to open discussion, academic freedom and respect for differences of opinion and belief."
MORE: George Mason dumps all speech codes, earns coveted 'green light' rating
It's official! AppState has earned @TheFIREorg's highest, "green light" rating for protecting student and faculty free speech https://t.co/Hqltw6Gm7a

— Appalachian State (@appstate) August 29, 2017
UNC-Wilmington's process was more drawn out, FIRE said: It had nine yellow-light policies to revise, "from residence hall policies to harassment policies and a facility use policy," and its general counsel, John Scherer, worked with FIRE "over the past year" to fix them.
Scherer said the university chose to "reaffirm our commitment to free speech and to its practice within a safe and productive learning environment."
College Fix readers may recall a socially conservative UNC-Wilmington professor, Mike Adams, spent seven years in litigation against the public university for refusing to promote him to full professor after he converted to Christianity and started speaking about his new views.
It only promoted him, gave him $50,000 in back pay and paid his legal fees after a court sided with Adams.
The new additions bring the number of green-light institutions nationwide to 35, according to FIRE.
MORE: Christian conservative professor granted promotion after 7 years in court
Like The College Fix on Facebook / Follow us on Twitter
IMAGE: Shutterstock