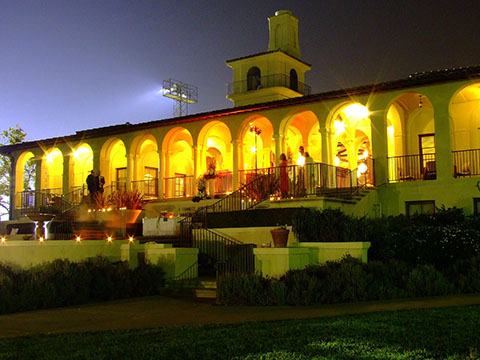 Not content with suing Occidental College for allegedly denying him due process, a student accused of sexual assault has now filed a Title IX complaint with the Department of Education, claiming the school practiced gender discrimination in its investigation.
As reported by The College Fix this summer, "John Doe" was investigated after a professor allegedly told a female student that her onetime sexual partner "fits the profile of other rapists on campus" because of his stellar high-school grades and "good family." Occidental eventually expelled him.
A federal judge refused to seal records in the case, which illustrate what appeared to be a consensual if drunken sexual encounter, based on extensive text messages between the students.
The Title IX complaint alleges that Occidental subjected John Doe to a "double standard" by finding him responsible for sexual assault even though his female partner was also drunk and "voluntarily participating," according to a press release from Doe's lawyer, Mark Hathaway. The school "refused to proceed" against the woman after Doe filed a misconduct complaint, Hathaway said.
Occidental created a "hostile environment" against Doe because of the aforementioned professor's pressuring of the woman into filing a complaint against Doe, and because a faculty member "without a Psychology license" told the woman that "she had PTSD," the release said.
The absence of any male officials among Occidental's "Title IX personnel, advisors, outside contractors, adjudicator, and consultants" also created a "lack of gender diversity" that discriminated against Joe Doe, the release said.
Doe's first choice for an adviser, a male faculty member, "declined to participate" and the student was assigned a female adviser, the release said: "The hearing process was conducted and administered entirely by women, in fact no males other than John Doe were present at any time during the eight-hour administrative hearing."
Hathaway did not return requests for comment.
James Tranquada, a university spokesperson, told The Fix in an email the university could not "comment on pending litigation, nor can we discuss the details of student disciplinary cases."
Tranquada provided information describing the process that students accused of sexual assault go through, emphasizing that "disciplinary proceedings at Occidental and all other college campuses are administrative, not criminal, proceedings."
The school's punishment of John Doe, based on his drunk sexual partner's alleged inability to legally consent, appears to flout its own policy as provided by Tranquada: "Consumption of alcohol or other drugs alone is insufficient to establish incapacitation."
The policy further says that "[d]ecision-making ability; awareness of consequences; ability to make informed judgments; or capacity to appreciate the nature and the quality of the act" must be considered when deciding if a student was incapacitated or not.
Text-message evidence shows that the female student told Doe she was on her way and asked if he had a condom, Hathaway's release said. Answering a knock on her door during sex to ask if she was alright, the woman "three times called out: 'Yeah, I'm fine,'" according to the release.
The woman also texted her friends "smiley faces" as she returned to her room after sex, the release said. That potentially shows her "capacity to appreciate the nature and the quality of the act," in the Occidental policy's words.
College Fix reporter Matt Lamb is a student at Loyola University-Chicago.
Like The College Fix on Facebook / Follow us on Twitter
IMAGE: Anthony J/Flickr