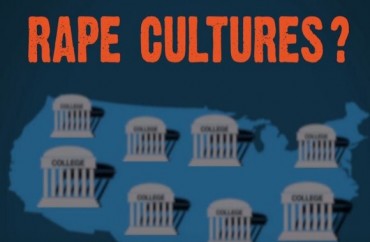 School encouraged students to attend protest in response to marriage poster
A Title IX investigation was opened at a Catholic school after a student received a rape threat there after he promoted traditional marriage on campus, with the school encouraging students to attend protests directed at that student.
Michael Smalanskas, a senior at resident advisor at Providence College in Providence, Rhode Island, received at least one rape threat after he posted a pro-traditional marriage display in his resident hall, a display that also caused a mob of students and other resident advisors to tear the poster down, according to The National Catholic Register.
Smalanskas is "required as an RA to post an informative poster every month and had a record of posting Church teaching," according to The Register. 
The negative reaction to the poster resulted in "a crudely drawn cartoon of him being sodomized by a male student in his hall's bathroom." The situation has been serious enough that "at various points in the month…campus security moved him to different locations," The Register reported.
Following the rape cartoon, the school responded to the controversy with a campus-wide email, though it did not address the rape threat:
Instead, the letter had an admonition to "treat each other with respect at all times," implied the Church's teaching on marriage was taken out of context by his poster, and concluded with an invitation for students to join a March 21 "March Against Homophobia and Transphobia," organized by a student club in response to Smalanskas' poster.

"You have a student being threatened with rape and then you encourage students to go protest against him," Smalanskas told the Register. "It's pretty messed up."

Smalanskas said that before the rape cartoon's discovery, he and his faculty adviser, theology professor James Keating, met with Goodwin and the university's vice president for mission and ministry, Dominican Father R. Gabriel Pivarnik, accompanied by the college's legal counsel, Gail Dyer.

Smalanskas and Keating requested that the administration do "three simple things": denounce the harassment being directed against Smalanskas, affirm the contents of the board were consistent with the college's mission, and protect his freedom of speech and expression, as they had for other students. But the administrative officials declined, according to Smalanskas.
According to Smalanskas, as reported by The Register, "the Office of Public Safety has begun a Title IX investigation to find out who posted the cartoon in Smalanskas' bathroom."
MORE: Catholic university may sanction student group for promoting Catholic doctrine
IMAGE: PragerU
Like The College Fix on Facebook / Follow us on Twitter