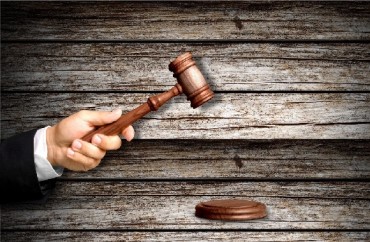 The Title IX coordinator at Santa Clara University, a Catholic school with very un-Catholic faculty, knows exactly what's wrong with "affirmative consent" policies that require an accused student to prove he got sexual consent from his partner.
But Belinda Guthrie thinks that good people can magically overcome bad policies.
In a Dallas Morning News debate column with the Independent Institute's Samuel Staley, "yes means yes" supporter Guthrie correctly describes the problems with reversing innocent-until-proven-guilty:
Critics of affirmative consent argue it places an undue burden on the initiator of the sexual activity to prove that he or she had consent and violates the due process rights of the accused.

They argue that such policies will lead to an increase of false reporting of sexual assault after incidents that are, in truth, regretted sexual encounters but nonetheless consensual.

Critics also argue that affirmative consent policies are impractical and impossible to enforce and do nothing to improve the resolution of cases involving "he said, she said" arguments and cases in which one or both parties were intoxicated or under the influence of drugs.
These are weighty criticisms that go to the core of yes-means-yes policies, but Guthrie, who is also a consultant with the National Center for Higher Education Risk Management, gives no direct answer to them:
Fundamental fairness and due process requires schools to conduct a thorough, reliable, fair and prompt investigation carried out by an experienced, trained and impartial investigator. …

Under Title IX, a school's procedures and processes must be equitable to complainant and the respondent and must be consistently followed in every case.

A comprehensive and equitable approach to responding to sexual violence on college campuses is necessary, or the critics of affirmative consent will be proved right.
Someone might want to tell Guthrie that an "equitable" approach must provide an accused student a way to defend himself other than videorecording the entirety of his sexual encounter, which must also clearly, audibly and intelligibly indicate that his partner consented throughout the act.
Like The College Fix on Facebook / Follow us on Twitter
IMAGE: Shutterstock