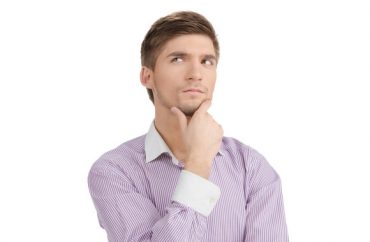 School recently accused critical alumni of racism and sexism
Rensselaer Polytechnic Institute has been crushing peaceful student activism for months because it targets the school's alleged moves to undermine a 127-year-old student-run union, drawing sharp warnings from state and national civil-liberties groups.
Now the private upstate New York school is claiming it controls a public sidewalk in order to stop continued "Save the Union" activism.
The Foundation for Individual Rights in Education publicly called out RPI Monday, the same day the university touted its eighth-best college ranking in New York state by College Choice.
FIRE's Adam Steinbaugh said RPI students "looked at tax maps" to determine where they wouldn't be harassed by administrators or campus security, and determined that "the streets and sidewalks" outside an RPI sports facility "appear to be publicly owned." They played it safe by staying far from any building entrances and not impeding foot traffic.
After they started handing out buttons for the related alumni-led "Renew Rensselaer" campaign, two campus security officers told the students the university "had control over the sidewalk during hockey games because of 'eminent domain,'" according to Steinbaugh.
That claim is "legally incomprehensible," Steinbaugh told RPI Public Safety Director Jerry Matthews in a letter dated March 1, given that eminent domain is a function reserved for public bodies, "not a private institution requisitioning public lands for its own purpose." (It's FIRE's fourth warning letter to RPI.)
MORE: RPI will charge students with 'hate speech' if opinions aren't 'civil'
Even if the university has an agreement with the City of Troy to "exercise control" over the sidewalk at certain times – for which FIRE requests any documentation – RPI's own policies contractually promise students that it won't control such resources "to the detriment of students' freedom of expression" as "citizens," Steinbaugh wrote:
RPI's policies also expressly forbid the Institute from using "denial of access to facilities … by the Institute … as a means of censorship or suppression" of students' expressive activities. …

RPI security officers stopped these students from exercising their rights as citizens, and
their rights as students at RPI, on a public sidewalk, which courts have long recognized as among the "'quintessential' public forums for free speech."
There's no evidence the students were blocking "pedestrian traffic" or entrances to the building, suggesting the officers threw out the term "eminent domain" because it "sounds authoritative," Steinbaugh said: However, the term "has no comprehensible relationship to their roles as private security officers."
He asked Director Matthews to "provide an accounting of its security officers' actions," including any documentation of RPI's rights over the sidewalk, by March 10.
This wasn't the first time the administration used the nuclear option to silence criticism.
Alumni Association President Kareem Muhammad told the board a month ago that Graig Eastin, vice president of institute advancement, asked him to send an email to members "that essentially accused graduates who had stopped donating to the school of racism and sexism," the Times Union reported.
That was in response to an alumni revolt against the leadership of President Shirley Ann Jackson, the first woman and black person to hold that office:
The next day, RPI professor Christopher Bystroff sent an email to the faculty listserv accusing Jackson critics of abandoning their "family" and suggesting that discontent among the school's "white male majority" alumni base was likely due to internalized racism and sexism. …

Moments after Muhammad refused to send the email [to alumni on behalf of the association], it arrived in alumni inboxes with a note from Eastin stating he "wanted to make sure" they received a copy because they "are all ambassadors of the institute."

The response was swift and immediate, with alumni taking to social media and contacting the Times Union to say they felt attacked by the email, which they said was a dishonest attempt to shield Jackson from legitimate criticism.
A trustee at Ohio University gave similar advice to "play the race card" to the public university's then-president, who is black, to silence faculty criticism against him.
Read the FIRE post and letter, as well as Times Union alumni story.
MORE: Beware these 10 colleges that violate their free-speech promises
MORE: 'Play the race card' to silence criticism, trustee advises black president
IMAGE: BlueSkyImage/Shutterstock
Like The College Fix on Facebook / Follow us on Twitter