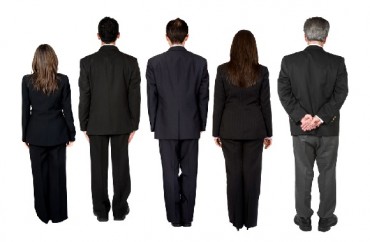 A recent study published by a nonpartisan scholarly group found there are far more Democrat professors than ever before teaching at America's top 40 universities — in some cases by ratios of 60 to one and 40 to one — and that it's not uncommon for entire departments to be devoid of a Republican scholar.
Yet campus officials at those universities surveyed refuse to comment on the findings' implications to The College Fix. Of the 40 universities emailed for a response to the study's results, only two responded, and their replies essentially expressed unconcern.
Patrick Collins, executive director of public relations at Tufts, wrote to The Fix that "We are proud of the quality of our faculty and their work to ensure that our students are educated on all viewpoints of the political spectrum."
Similarly, in response to the question "How is viewpoint diversity supported on your campus in light of the study's findings?" Colin Riley, executive director of public relations at Boston University, wrote "Individual faculty members are experts in their fields."
With that, what university leaders think of the fact that Democrat professors outnumber Republican ones in sweeping ratios, and how that bias affects the quality of education students receive, remains unanswered.
Specifically, of the 7,243 professors' party affiliations surveyed — 3,623 are registered Democratic and 314 Republican, for an overall ratio of nearly 12 to 1.
The "Faculty Voter Registration in Economics, History, Journalism, Law and Psychology" published in Econ Journal Watch also found that some departments have zero Republican professors.
Researchers focused on the top 40 universities ranked by U.S. News and World Report in 2016 for their survey.
"The reality is that in most humanities/social-science fields a Republican is a rare bird," the researchers state in their report. "In fact, registrants either to the Green Party or Working Families Party equaled or exceeded Republican registrants in 72 of the 170 departments (that includes Economics)."
"That is, in 42 percent of the departments, Republican registrants were as scarce as or scarcer than left minor-party registrants."
Brown topped the list as having the highest number of Democrat professors compared to Republican ones, with a ratio of 60 to one. In second place came Boston University (40:1), followed by the University of Rochester (35:1) Northeastern (33:1), Tufts (32:1) and Columbia (30:1).
Pepperdine (1.2:1), Case Western (3.1:1) and Ohio State (3.2:1) are the schools with the most even distribution of Democrat to Republican professors.
Among the five fields analyzed, History has the highest ratio of Democrat-to-Republican professors at nearly 34 to one. Journalism and Psychology are a close second and third with 20 to one and about 17 to one, respectively. Economics has the lowest ratio of the five at about five to one.
The research also found that Republicans are better represented among older professors and those with higher-ranking titles, which illustrates the younger academics who are coming up are more left-leaning than their predecessors.
MORE: Republicans hate science and are dumb, so they don't teach, prof says
MORE: Eleven departments at Cornell have zero Republican professors
Authors Mitchell Langbert, Anthony Quain and Daniel Klein surveyed a voter database to analyze the professors' voter party registration affiliations.
Langbert is an associate professor of business at Brooklyn College; Quain is a "health economics solutions" developer; and Klein is the journal's editor and economics professor at George Mason University.
"We think it is unfortunate that academia is so dominated by Democrats and other left-leaners," they stated. "Even if we regarded the two parties as equally bad, we would see great value in more balance between them."
"The question of why academia is so dominated by left-leaners is, to our mind, tertiary to the puzzle of why human civilization isn't more classically liberal," they wrote.
MORE: At UNC, 17 departments have zero Republican profs
MORE: No Republican profs teach theology at Catholic university
Like The College Fix on Facebook / Follow us on Twitter
IMAGE: Shutterstock