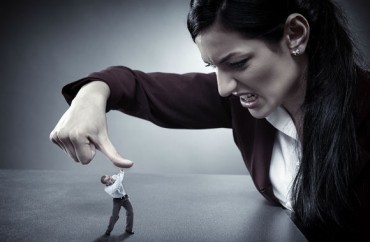 ANALYSIS
One of the University of Oregon's candidates for its new high-level Title IX position has a long record of opposing due-process protections for those accused of rape and seems skeptical of their Sixth Amendment rights.
Catherine Carroll is currently the top Title IX official at the University of Maryland-College Park but has publicly criticized its president, a former law professor who has argued for better treatment of students accused of sexual offenses.
Carroll visited the UO campus earlier this month for a series of interviews related to the new associate vice president position and made a presentation for students, the Daily Emerald reported.
She said colleges are in the "dark ages" of handling sexual misconduct cases and "are a bit notorious for not meeting their federal, legal obligations," according to the report – apparently a reference to guidance from the Department of Education that has come under fire as procedurally improper.
Cross-examination means 'further harassment'
As the staff attorney for the Washington Coalition of Sexual Assault Programs, Carroll edited a handbook for the Victim Rights Law Center in 2004 that advocated handling sexual-assault cases outside the criminal justice system.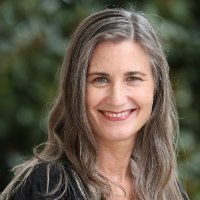 In a chapter on navigating campus guidelines, the handbook lays out "Problematic Aspects of School Codes and Policies." One of those is cross-examination of the accuser, which the handbook says opens the accuser to "harassment, intimidation, and improper questioning" by the accused. (The handbook appears critical of university rules that prohibit accusers from having lawyers participate in the hearing.)
"Accordingly, counsel for the victim should argue that permitting a student accused of rape to freely question his victim exceeds the scope of the assailant's due process rights," and that it violates schools' Title IX requirements to "act promptly and reasonably to prevent further harassment."
The handbook is notable in other ways, saying that sexual assault is "rampant" on campuses because of the Justice Department's estimate that 350 out of 10,000 undergraduate females are assaulted every year. That would put the assault rate at 3.5 percent – far below the 20-25 percent cited in more recent surveys whose methodologies have been questioned.
RELATED: The media finally notice the '1 in 5' campus rape stat is bunk
Ten years later at UM-College Park, Carroll got her hostility to cross-examination enshrined in the university's sexual misconduct policies that took effect in October 2014.
The old policies treated sexual misconduct like any other student-conduct violation, providing for direct cross-examination, but Carroll said the new policies let a "survivor" opt out of cross-examination so she is not "re-traumatized," The Diamondback reported then.
#HappyHolidays #Terps. pic.twitter.com/1AMbAvcGyd

— RuleofThumbUMD (@RuleofThumbUMD) December 24, 2015
Carroll also wrung the investigative process for sexual-violence allegations away from the general student-conduct process when she oversaw the creation of the Office of Sexual Misconduct and Relationship Violence in spring 2014.
Unlike the old process, which included "a hearing, written statements and sometimes a police report," the new process led by Carroll has her office conduct the investigation "and make findings and recommendations for possible punishment," The Washington Post reported in October 2014.
A committee of students, faculty and staff will review the office's findings, judge whether a violation occurred, and if so, issue sanctions, but only if the accused student appeals the office's decision.
Fight to stop classifying 'intimate' touching as sexual assault
President Wallace Loh, the former dean of the University of Washington Law School and specialist in "criminal justice reform," appeared to push for a fairer shake for accused students during internal deliberations.
Loh was troubled that the University of Maryland System referred to nonconsensual sexual contact without penetration – "intimate" touching – as one category of "assault." He told the Post that such categorization is "trivializing" assault, and that it could be misleading if a student's transcript says he was found responsible for "assault" when it was actually "unwanted touching."
The new definitions accordingly distinguish between assault and touching.
RELATED: The massive new campus sexual-assault survey has one giant design flaw

Loh also gave both parties the right to have an attorney "present" during the investigation and hearing but not participate in cross-examination, saying he was trying to accommodate those who see proceedings as a "full-fledged criminal trial" versus those who see it as "a very informal, casual process."
Can't punish student for being a jerk
The president showed his deliberative streak again six months later, when he refused to punish a student for sending an email 14 months earlier to his fraternity brothers that included "crude racial epithets" and said "f— consent," according to WUSA 9.
He told angry students that the email was protected by the First Amendment and there was no legal recourse, though Loh earlier hinted to students that he was mulling punishment for "hate speech."
According to the Daily Emerald, Carroll wants to leave College Park "because she feels she receives little support from the president" and "rarely sees" him.
A University of Oregon spokeswoman said the school "encourages students to seek the assistance of an advisor to support and accompany them through the student conduct process, including investigative meetings, administrative conferences, and formal appeals," and that adviser "can be a friend or family member, a UO faculty or staff member, an attorney, or a representative from the Office of Student Advocacy."

The university deferred questions on Carroll's position to Carroll herself. The University of Maryland also deferred questions to Carroll. She did not respond to requests for comment.
RELATED: Note to university presidents: Hate speech is free speech, and you can't punish it
Like The College Fix on Facebook / Follow us on Twitter
IMAGE: Catalin Petolea/Shutterstock