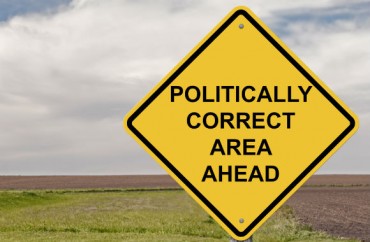 In one of the latest eye-rolling instances of political correctness, the Toronto District School Board will begin replacing the term "chief" from job titles "out of respect for Indigenous peoples."
The district will proceed with the move even though, according to district spokesman Ryan Bird, no Indigenous people have requested such changes be made.
The decision was made "in the spirit" of the recommendations made by the Truth and Reconciliation Commission which dealt with the legacy of the Indian residential school system.
"['Chief'] may not have originated as an Indigenous word, but the fact is that it is used as a slur in some cases, or in a negative way to describe Indigenous people," Bird said. "With that in mind, as it has become a slur in some cases, that's the decision the administration has made to be proactive on that."
Job titles such as chief financial officer and chief academic officer will have "chief" replaced with "manager" or "executive officer."
The TDSB's effort was the first time [the University of Waterloo's Centre for Teaching Excellence Mark] Morton had heard of the word being thought of as offensive to First Nations people, but if it was considered truly hurtful, it was fair to phase it out, he said.

"If that usage is going to genuinely hurt a group of people, then I would say yes, by all means, let's see if we can find an alternative," he said. "On the other hand, the word originated outside of the context of First Nations cultures … and the First Nations associations that it has, I don't think are negative."

Nicholas Ng-A-Fook, the director of the teacher education program at the University of Ottawa, wasn't familiar with the TDSB's efforts but noted that in a broader context where sports teams, for example, use derogatory images of Indigenous people alongside the term "chief," disassociating from the word makes sense.

"Even though the etymology and history of chief in terms of administrative positions wasn't necessarily linked to the appropriation of … the tribal chief appointed, the fact that there might be a connection in light of sports teams being named 'The Chiefs' and having as a mascot a chief, that they would want to disassociate themselves from the possibility."
The "possibility factor" continued with University of Saskatchewan Indigenous Studies professor Damien Lee adding that the word "carries baggage" and "some people will use it in a kind of demeaning way," while the district's curator of Indigenous art and culture said that he appreciates the word change as the district "saw that ['chief'] could be used in a derogatory term against our students."
However, consider: In this case "chief" isn't connected to sports teams or school mascots, it's associated with (a few) job titles of which, for the most part, only district employees (actual and potential) are actually aware.
h/t to Legal Insurrection
MORE: Outrage over girls dressing like high school's American Indian mascot on team poster
MORE: Dartmouth Greek system bans Indian head from public display
IMAGE: Shutterstock
Like The College Fix on Facebook / Follow us on Twitter