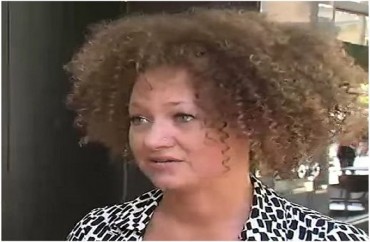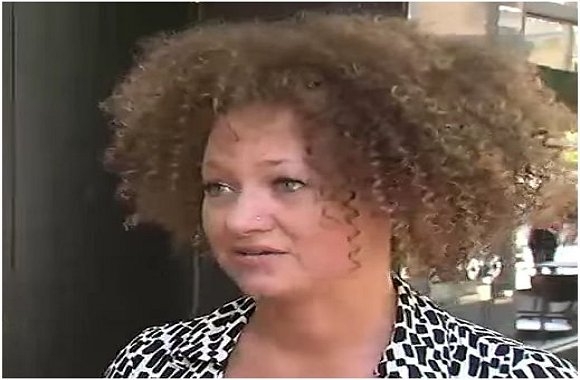 The white woman who insists she is black now has a book out.
Rachel Dolezal, who among other things served as an adjunct at Eastern Washington University and president of the Spokane, Washington NAACP, has confounded the social justice left since it was revealed she is actually Caucasian.
Maybe this memoir, In Full Color, will offer some new information on what it means to be … "trans-racial."
The activist's new book will reportedly start from her early days as a young white child growing up with evangelical parents, right up into young adulthood, in which she transformed into the black woman she is today. According to the memoir's summary, Dolezal will also discuss the "sense of belonging she felt while living in black communities in Jackson, Mississippi, and Washington D.C," as well as the "discrimination she suffered while living as a black woman."

"Her story is nuanced and complex, and in the process of telling it, she forces us to consider race in an entirely new light—not as a biological imperative, but as a function of the experiences we have, the culture we embrace, and, ultimately, the identity we choose," the summary reads. "Complex" probably doesn't even begin to describe Dolezal's life story, but it's probably a good start.
"Naturally," the article continues, "fans and critics took to Twitter to troll Dolezal and also suggest other topics the book will cover":
Black authors are under-represented in publishing but Rachel Dolezal gets 5, maybe 6 figures for literary blackface.

2016 is the worst.

— jack monroe (@MxJackMonroe) October 29, 2016
Which white actress in blackface will play Rachel Dolezal in the Lifetime movie based on her hack book about her lie of a life?

— Janée Woods (@janeepwoods) October 29, 2016
If the first line of Rachel Dolezal's book isn't "I'm White" I'm not interested

— Filthy Cute (@RatchetSmurf) October 29, 2016
Wow, how judgmental! For progressives, it seems, gender is mutable … but don't you dare try to claim that race is, too!
Of course, Dolezal might be given a little more leeway had she not once sued the historically black Howard University for racial discrimination — because she was white.
MORE: Rachel Dolezal's time as prof, student marked with bizarre, controversial claims
MORE: 'Black' NAACP official once sued Howard U. for race discrimination
MORE: Spokane NAACP president 'outed' as white; liberals struggle for response
Like The College Fix on Facebook / Follow us on Twitter
IMAGE: YouTube