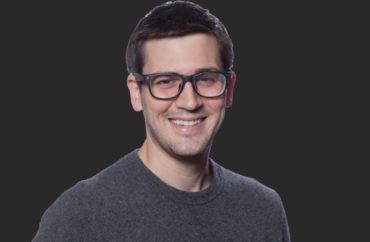 The ACLU paid Jack Turban $400 per hour to testify in support of child transgender procedures
A medical professor and paid expert witness for a transgender advocacy seems to lack knowledge of principles of evidence-based medicine, according to one researcher and scholar.
Child and adolescent psychiatry professor Dr. Jack Turban miscategorized the fundamental scientific concept of "systemic review" in his Oct. 16 deposition on behalf of the ACLU, challenging an Idaho law passed this year prohibiting child access to transgender drugs and surgeries, political theorist and Manhattan Institute fellow Leor Sapir wrote Monday in City Journal.
"Systematic reviews" are considered the strongest and most important sources for evidence-based medicine, Sapir wrote.
According to the peer-reviewed journal of the British Medical Association, "a systematic review is a form of research that provides a summary of medical reports on a specific clinical question, using explicit methods to search, critically appraise, and synthesise the world literature systematically."
"Evidence-based medicine" refers to the careful use of "current best evidence in making decisions about the care of individual patients," according to the British Medical Journal. 
However, Turban (pictured) said in his deposition that "all a systematic review means…is that the authors of the reports pre-defined the search terms they used when conducting literature reviews in various databases."
He also said that while systematic reviews sometimes assess evidence quality, this is not a necessary condition.
Also, when asked whether he had read a Florida umbrella review (a systematic review of systematic reviews) regarding effects of "gender-affirming therapies," conducted by evidence-based medicine experts at McMaster University and published over a year ago, Turban said that he hadn't because he "didn't have time."
Sapir wrote in City Journal that Turban's deposition statements show "a fundamental misunderstanding of what [evidence-based medicine] is and why systematic reviews are the bedrock of trustworthy medical guidelines."
For example, Turban "did not seem to grasp that the additional steps introduced by systematic reviews are designed to reduce bias and improve accuracy," Sapir wrote. "Turban, one should note, endorses the American Academy of Pediatrics' 2018 narrative review—a document that, with its severe flaws, perfectly illustrates why EBM prefers systematic to narrative reviews."
A professor at the University of California San Francisco, Turban is also founding director of the Gender Psychiatry Program at the Philip R. Lee Institute for Health Policy Studies at the university, according to his website. He has contributed articles to top medical journals and penned op-eds for outlets including The New York Times, The Washington Post, CNN, The Los Angeles Times, Scientific American, and Vox.
Turban wrote an article in January 2022 for popular publication Psychology Today that aimed to give an overview of the research endorsing the necessity of "gender-affirming care."
Shortly after its publication, Sapir published a detailed fact-check of the article, showing mistakes Turban had made by ignoring confounding factors, among other problems. Four days later, Psychology Today made a series of corrections to Turban's piece.
In 2021, the ACLU retained Turban as a witness in its challenge to an Arkansas law that would prohibit children from receiving transgender drugs and surgeries, according to his court declaration document.
Turban "was compensated at an hourly rate of $250 per hour for preparation of expert declarations and reports, and $400 per hour for time spent preparing for or giving deposition or trial testimony," according to the 2021 documents.
MORE: Medical professor says only scientists like him can have political views (Opinion)
IMAGE: JackTurban.com
Like The College Fix on Facebook / Follow us on Twitter