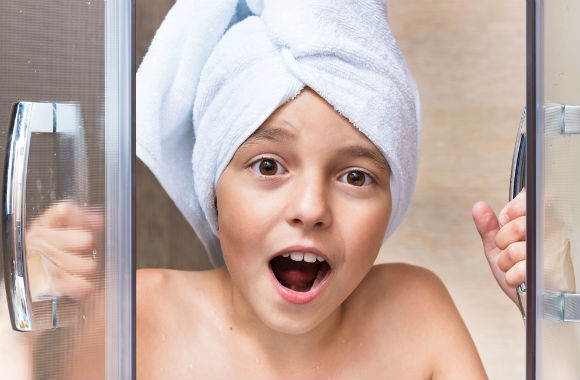 The American public will finally learn what the Administrative Procedure Act does!
A federal judge in Texas halted the Title IX guidance issued by the departments of Justice and Education this spring that said schools must let students use the sex-segregated facilities of their choice – in particular, restrooms and locker rooms – in line with their gender identities.
Judge Reed O'Connor said the government had violated the APA's notice-and-comment procedures, which is also at issue in litigation around the Department of Education's five-year-old guidance on campus sexual misconduct procedures.
The 13 states suing the government have standing because their "conduct" is the target of the government's action, O'Connor ruled.
It's irrelevant whether the "Guidelines" – the government's most recent opinion of what Title IX means – are a "final agency action," under the precedent of the controlling 5th U.S. Circuit Court of Appeals:
Plaintiffs' counsel argued the Guidelines will force Plaintiffs to consider ways to build or reconstruct restrooms, and how to accommodate students who may seek to use private single person facilities, as other school districts and employers who have been subjected to Defendants' enforcement actions have had to do. That the Guidelines spur this added regulatory compliance analysis satisfies the injury in fact requirement [for standing].
The judge went on to label the joint guidance a "final agency action" under the APA, noting that schools that challenged the government's view have been threatened with legal action, as has the entire state of North Carolina for its so-called bathroom bill (HB2).
MORE: Supreme Court halts transgender bathroom case
O'Connor noted that the guidance doesn't let schools continue to provide "alternative accommodation" (single-user facilities) for transgender students:
Indeed, the Guidelines provide that schools may, consistent with Title IX, make individual-user facilitates available for other[i.e., non-transgender] students who "voluntarily seek additional privacy." … Using a pragmatic and common sense approach, Defendants' Guidelines and actions indicate that Plaintiffs jeopardize their federal education funding by choosing not to comply with Defendants' Guidelines.
The judge knocked down the government's claim that he couldn't review the guidance, saying the Supreme Court has explicitly said "Title IX's enforcement provisions … does not [sic] provide the exclusive statutory remedy for violations."
Finally, O'Connor agreed that the plaintiffs are likely to win their case, and therefore qualify for a preliminary injunction.
Texas v. United States – Nationwide Injunction Against Title IX Guidance by Cristian Farias on Scribd
The guidance is "legislative and substantive," and therefore must go through notice-and-comment under the APA:
Although Defendants have characterized the Guidelines as interpretive, post-guidance events and their actual legal effect prove that they are "compulsory in nature." … The information before the Court demonstrates Defendants have "drawn a line in the sand" in that they have concluded Plaintiffs must abide by the Guidelines, without exception, or they are in breach of their Title IX obligations. … The Guidelines are, in practice, legislative rules — not just interpretations or policy statements because they set clear legal standards.
MORE: Christian college tells feds: Force us to let men in women's housing
The government created ambiguity out of thin air in Title IX, whose regulations "expressly" provide for sex-segregated facilities, according to O'Connor – and its new gender-identity view of Title IX is not entitled to "deference":
It cannot be disputed that the plain meaning of the term sex as used in [the regulation] when it was enacted by DOE following passage of Title IX meant the biological and anatomical differences between male and female students as determined at their birth. … It appears Defendants at least tacitly agree this distinction was the intent of the drafter.
It is here that O'Connor cites a dissenting opinion from the 4th Circuit's recent ruling that upheld the government's gender-identity view of Title IX in the case of a Virginia transgender student. (The Supreme Court itself put that ruling on hold earlier this summer.)
That dissent said that "virtually every dictionary definition of 'sex'" when Title IX and its regulations were implemented referred to the "physiological distinctions between males and females, particularly with respect to their reproductive functions."
MORE: Don't 'gender police' when a man comes in the women's bathroom
Title IX allows sex-segregated housing and facilities (and even sex education), "provided" that male and female facilities are "comparable," O'Connor says:
Without question, permitting educational institutions to provide separate housing to male and female students, and separate educational instruction concerning human sexuality, was to protect students' personal privacy, or discussion of their personal privacy, while in the presence of members of the opposite biological sex.
Here O'Connor returns to the 4th Circuit dissent, which referred to the gender-identity view of Title IX as "illogical and unworkable" and creating more "confusion" for schools:
A definition that confuses instead of clarifies is unpersuasive. Additionally, since this definition alters the definition the agency has used since its enactment, its persuasive effect is decreased.
O'Connor notes that since the Supreme Court stayed the 4th Circuit's ruling, and that the plaintiffs are already providing single-user accommodations for transgender students, the "balance of hardships and public interest" favors the plaintiffs.
MORE: Christian college sues the feds over Title IX rape rules
The injunction will apply nationwide, the judge said, because states remain free to adopt the gender-identity view of Title IX on their own under the "permissive" scope of the regulation.
Here's his broad instruction going forward:
Defendants are enjoined from enforcing the Guidelines against Plaintiffs and their respective schools, school boards, and other public, educationally-based institutions. Further,while this injunction remains in place, Defendants are enjoined from initiating, continuing, or concluding any investigation based on Defendants' interpretation that the definition of sex includes gender identity in Title IX's prohibition against discrimination on the basis of sex. Additionally, Defendants are enjoined from using the Guidelines or asserting the Guidelines carry weight in any litigation initiated following the date of this Order.
Religious-freedom law firm Liberty Counsel applauded the ruling in an email blast today, citing unattributed statistics on sexual assault against minors.
Chairman Mat Staver said the agency guidance
was a lawless and ridiculous act by the President and we must continue to reject the Obama bullies. The facts show that one in four girls and one out of every six boys under 18 will be sexually assaulted. This unconstitutional mandate would have only increased those statistics.
Read the opinion.
MORE: Student sues the feds to overturn Title IX rape rules
Like The College Fix on Facebook / Follow us on Twitter
IMAGE: VaLiza/Shutterstock