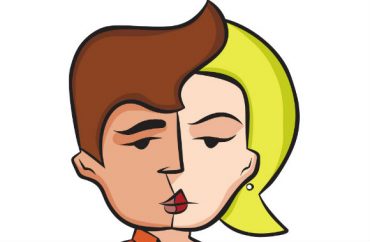 For the second year in a row, a girl transitioning to a boy has won the girls' state high school wrestling title in Texas.
Eighteen year-old Mack Beggs from Euless Trinity High School near Dallas was crowned the Class 6A 110-pound division champ on Saturday. She — he — battled the same opponent in the final match as last year.
A rule passed in 2016 by the University Interscholastic League, the governing body for Texas high school sports, mandates that competitors must compete as the gender on their birth certificate. Beggs' folks have said he wants to wrestle boys, not girls.
According to the Associated Press, Beggs has been transitioning to male by taking low doses of testosterone.
At the conclusion of yesterday's final match, fans weren't exactly happy with the outcome:
WATCH: in a dramatic finish, transgender wrestler Mack Beggs rolls out of a possible pinfall to avoid defeat and win state. Met with boos from the crowd. @wfaa pic.twitter.com/72xRpzsQGN

— Matt Howerton (@HowertonNews) February 24, 2018
It was [Beggs's] steroid therapy treatments while wrestling girls that stirred a fierce debate about competitive fairness and transgender rights last season. It's been a lot quieter since last year when his march to a state championship was dogged by a last-minute lawsuit that tried to stop him. …

Beggs entered the state tournament with a 32-0 record, beating three female wrestlers on his way to the championship.

"He has so much respect for all the girls he wrestles," said Beggs' mother, Angela McNew. "People think Mack has been beating up on girls … The girls he wrestles with, they are tough. It has more to do with skill and discipline than strength." …

Beggs' road to the championship last season included two forfeits in the regional tournament by wrestlers who feared injury. Beggs faced only one forfeit this season. The opposing coach and teammates had insisted the girl wrestle Beggs, but she refused, McNew said.
Regarding Beggs' desire to wrestle boys, last year University Interscholastic League Deputy Director Jamey Harrison said that his organization had received no requests "to change divisions from any athlete."
MORE: Transgender studies prof takes on 'so-called truth' of gender binary
MORE: 'Genitalia-centered rhetoric' of women's movement biased to transgenders
IMAGE: Daren Woodward/Shutterstock.com
Like The College Fix on Facebook / Follow us on Twitter