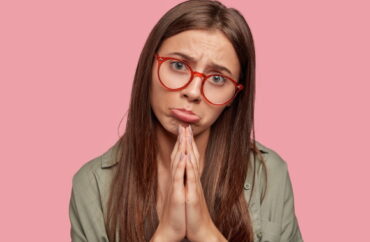 More students are asking for better grades than earned — and a vast majority of educators questioned in a recent survey admit they've given in to those demands in a trend now dubbed "grade grubbing."
Intelligent.com surveyed nearly 300 educators in late August, including high school teachers and professors who work with both undergrads and grad students.
The results: 44 percent of the educators reported that they've had students demand a higher grade than they've earned "very often" or "somewhat often." Another 24 percent said they get asked "every so often."
Additionally, 82 percent of teachers reported that they gave in to these requests and inflated students' grades, with 34 percent saying they "rarely" do, 20 percent saying they do it "occasionally," 17 percent saying they do it "sometimes," and 11 percent saying they agree "almost always."
Only 18 percent reported that they "never" agree, Intelligent.com reported.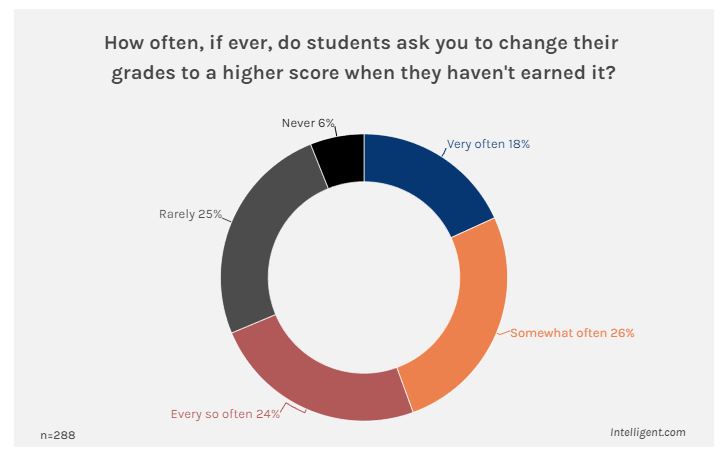 Forty-five percent of survey respondents reported Generation Z students ask for better grades more frequently compared to previous generations.
Write-in responses from educators as to why Gen Z grade grubs more than their parents and grandparents included "depression" and that "they're brainwashed by the current 'woke' agenda that makes them think they're owed a free ride."
Diane Gayeski, a professor of strategic communication at Ithaca College, told The College Fix she is not entirely surprised by the results.
"We've all heard that their experiences in early grades, especially in sports or extracurricular work, have led them to believe that everyone is a 'winner' and deserves some kind of award for merely participating," Gayeski said via email.
According to scholar Kerry O'Grady, a higher education consultant, students grade grub for many reasons.
"Whether it's because they need to stay on a sports team, are on academic probation, have a false sense of their own abilities or simply want to maintain an overall A average, many students will find a reason to email you for a better final score than they rightfully earned," O'Grady wrote in an April op-ed in Inside Higher Ed.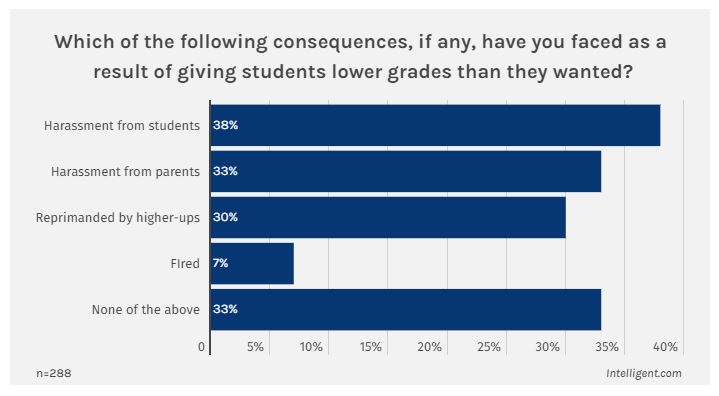 Thirty-eight percent of educators reported that they have faced harassment from students, and 33 percent from parents, over grades.
Susan Hanssen, an associate professor of history at the University of Dallas, told The College Fix that some students — and parents — seem they feel entitled to an A.
"Last year, a parent directly contacted the dean, the Provost, and the president to complain that I had told the class the first day that it would be a challenge to get an A because an A represents excellence," she said via email.
"This is all contributing to making a college degree a worthless rubberstamp and at the same time the cost of a college education is soaring to cover all of the luxury lifestyle student life needs," Hanssen told The Fix.
The primary reasons students ask for a grade change, according to the educators surveyed, include "a low grade would ruin their average," or "they believe the teacher's grade was biased," or that their "parents will get mad if they know they didn't do their work," Intelligent.com reported.
O'Grady, in her op-ed, said the trend will yield negative longterm consequences.
"The only valid reasons for students to request grade changes are if you make mathematical mistakes or don't give enough feedback to justify points off, or when most of the class gets a question wrong because you didn't teach the content well," O'Grady said. "But otherwise, no other reason should be considered, and you should openly share that sentiment with students."
"Inflating grades will only yield cognitive dissonance between how they (students) are actually performing versus how highly they think of themselves as mastering the material," O'Grady said. "If they can't do it in your class, they won't be successful after graduation."
MORE — TRENDING: Students earn As on tests, essays with ChatGPT artificial intelligence
Like The College Fix on Facebook / Follow us on Twitter