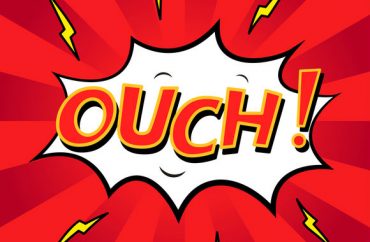 UPDATED
University of Arizona wants to 'maximize free speech in the classroom'
The correct way to tell a classmate he said something offensive is to say "ouch," and his correct response, "oops."
The University of Arizona's College of Humanities is offering such "suggestions" to faculty in a new 20-page handbook titled Diversity and Inclusiveness in the Classroom, credited to Vice Provost for Inclusive Excellence Jesús Treviño.
"This document is intended to be a resource for addressing difficult or challenging topics in the classroom," and while faculty are not "required to utilize" the handbook, it will help them "engender the broadest possible perspectives" and "maximize free speech in the classroom," it says.
Treviño earns $214,000 a year at the public institution, according to The Daily Wildcat's salary database. He joined the university Aug. 1, meaning the undated handbook was released last fall at the earliest.
His LinkedIn page says Treviño is still at the University of South Dakota. A University of Arizona spokesperson confirmed his salary and position.
The ouch/oops method is part of the handbook's section on "Personal and Group Affirmation," which offers suggestions on "creating a safe space" for students to talk about "challenging topics." It was brought to light Wednesday by local radio host Garret Lewis.
Arizona is not the first university to offer microaggression training under the "ouch" rubric: Iowa State rolled out its "Ouch! That Stereotype Hurts" workshop to local businesses and organizations in January.
Several other universities offer similar trainings where participants are told to announce when they are offended by perceived stereotypes.
Unlike Arizona's program, many are intended specifically for employee-to-employee interactions, while others are open and voluntary workshops with no defined audience.
MORE: Iowa State provides 'Ouch!' training to local community
They include:
Texas A&M University, which offers two varieties of "Ouch!" under "special request training" from the Employee and Organizational Development office

University of Nebraska Medical Center, where human resources officials led "Ouch!" workshops for some employees in January but then recommended "all employees, staff and students" take them

University of Illinois-Springfield, which hosted a "diversity brown bag" on "Ouch!" last month for library faculty and staff

Illinois State University, which has an entire "Ouch!" PowerPoint presentation for "student team members" and "professional staff" in the Division of Student Affairs

East Carolina University, which advertised a library training in 2015 for "stereotyping and other harmful behaviors in the workplace"

Community College of Rhode Island, whose Office of Human Resources will lead a "Diversity & Inclusion Fundamentals" training (date to be determined) that includes "Ouch!"

University at Albany, which offers "oops/ouch" in a "welcome activity" module with no defined audience, but which asks participants to tell each other "where you work and what you do there"
The intent of the activity, according to UAlbany, is to "diffuse negative feelings and reduce tension between the individuals" when someone says something offensive.
MORE: Iowa State defends microaggressions lesson in software class
At least four of the schools conduct their training using a $700 template from www.ouchthatstereotypehurts.com, home of the original 2006 book by diversity training consultant Leslie Aguilar.
The training begins with a video that features vignettes of stereotypes against different groups of people, backed by a soundtrack of increasingly intense instrumental music.
Treat students like fish to promote understanding
The University of Arizona's handbook paints a dire picture of classroom interactions through "potential examples."
They include heterosexual students "using their religion" to say "LGBTQIA+ individuals do not have the right to exist," male students "continuously" making sexist comments toward a female teaching assistant, and a white student threatening a black student "over views on affirmative action."
Faculty can ward off these scenarios by hosting "fishbowl discussions," where members of one group (such black students) sit in a circle, surrounded by members of other groups (nonblack students). The "facilitator" leads the inner-circle group in a discussion while the outer group listens, and then the groups switch places.
University of Arizona faculty handbook "Diversity and Inclusiveness in the Classroom" by The College Fix on Scribd
The handbook also warns faculty specifically not to use microaggressions, microinsults ("demean a person's group or social identity") or microinvalidations ("nullify the … experiential reality" of different people).
Such behaviors include saying that "illegal aliens are criminals because they are breaking the law," asking Latino students to "argue in favor of immigration" in a class debate, "not respecting students [sic] gender pronouns" and describing how "atoms sometimes repel each other like these two males here."
Humanities Senior Program Coordinator Lorenia Romero referred The College Fix to another person to discuss the handbook, but that person did not respond. Toni Alexander, associate dean for business and finance and Diversity and Inclusion Committee co-chair, did not respond to Fix queries.
CLARIFICATION: Most of the trainings cited in this article are not specifically directed toward student interactions, as is the University of Arizona's. Many are intended for employee-to-employee interactions. The headline and article have been amended to clarify each intended audience, if specified, for these trainings.
MORE: Universities work to purge male students of their 'toxic' masculinity
Like The College Fix on Facebook / Follow us on Twitter
IMAGE: Suchkov Nikolay/Shutterstock