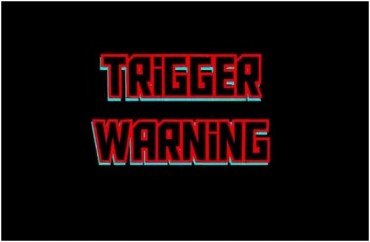 "There is a more pernicious American cultural invasion" coming across the Atlantic than "greasy fast food, oafish Hollywood shoot 'em up films … and schlock television," Daily Beast columnist Michael Moynihan writes in Politico's Europe edition: the trigger warning.
A generation after a Reuters reporter noticed American-style political correctness "finally seems to be infecting British society," British academics are sounding the alarm:
Writing in the left-leaning magazine The New Statesman, British academic Pam Lowe worried that a new fad in American academia called the "trigger warning" would soon touch down in the UK, requiring the sensible professoriate to valiantly resist the boneheaded ideas of activist students. In his new book, appropriately titled "Trigger Warning," British writer Mick Hume warns that trigger culture has already "spread across the Atlantic," and supine European college administrators have given in faster than Marshal Pétain.
Even Columbia University's supposed defiance of student activists demanding trigger warnings – the administration rejected those calls two weeks ago – looks like a Pyrrhic victory, since the school has removed Ovid's Metamorphoses from a Western lit class at the same time, Moynihan writes:
In its place, Columbia has selected Toni Morrison's 1977 novel "Song Of Solomon," which has frequently been the target of bans in the United States by prissy, anti-intellectual religious types, adding a touch of diversity to the Great Books canon. But Morrison's more famous novel "Beloved" was not chosen, probably because it's full of vivid scenes of rape and racism that could be "problematic" for some students.
Same goes for Vladimir Nabokov's "Lolita," which didn't make the cut for the "Masterpieces of Western Literature and Philosophy" course, Moynihan says:
And when this Orwellian nonsense lands in the United Kingdom it will likely warn students off Orwell's "Down and Out in Paris and London" (racism and anti-Semitism) and Shakespeare's "Titus Andronicus" (scenes of violent rape). Or a poem by that knuckle dragger Philip Larkin (racism, sexism, classism). Or that all-purpose hater V.S. Naipaul (you name it, he's said something offensive about it).
Moynihan calls for a "healthy outburst of anti-Americanism" among Europeans:
Reject this latest academic trend from the U.S. Refuse to plaster the great works of European literature with warning stickers. And realize that the enemies of European civilization are not Hollywood moguls, Uber executives, and McDonald's franchisees but the choleric, censorious American college student determined to undo the "Eurocentrism" of Western literature and make sure great books never again challenge readers or make them uncomfortable.