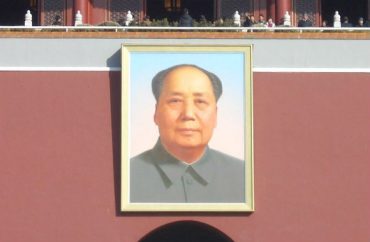 Waiver must be necessary for national security
So-called Confucius Institutes hosted by American colleges and universities have long drawn concern from both lawmakers and academic groups for promoting Chinese Communist propaganda and squelching academic freedom.
Since few colleges have acted against this source of free and easy money, the U.S. government is playing its own part.
Under a massive defense authorization bill expected to be signed by President Trump, authorized funding would be blocked from supporting Chinese-language programs at colleges that host the Chinese government-operated institutes. It also blocks funding for programs at Confucius Institutes outside colleges.
It creates a waiver process that allows funding to flow to Chinese-language programs if the Defense Department certifies to relevant congressional committees that "Confucius Institute employees and instructors will have no affiliation with," teach or "support" the programs. Colleges also must make public all agreements with the Confucius Institutes and any organization affiliated with the Chinese government.
MORE: Chinese-funded institutes likely breaking American law
Even then, the Defense Department has to certify that a waiver for a college is "necessary for national security, and there is no reasonable alternative to issuing the waiver."
The bill also aims to crack down on Chinese influence in telecommunications technologies by blocking government procurement of equipment or services from Chinese firms ZTE and Huawei, "whose technologies have been cited as cybersecurity risks," Politico reports.
The Senate will next take up legislation to actually fund the Defense Department.
Read the bill and Politico report.
MORE: Universities love easy money from shadowy Confucius Institutes
MORE: Universities too 'cozy' with China on satellite campuses, House leader says
IMAGE: Poco a poco/Wikimedia Commons
h/t Inside Higher Ed
Like The College Fix on Facebook / Follow us on Twitter