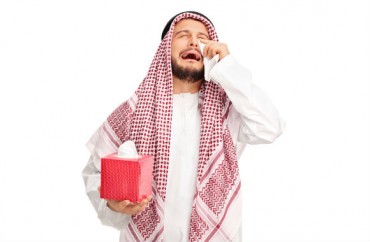 'Trump 2016' is OK under our policy … or is it?
Riding the tails of a similar controversy at Emory University, University of Kansas students are expressing outrage over pro-Donald Trump messages written in chalk that appeared around campus this week.
Like Emory, the KU administration promised to investigate the matter as a content-neutral violation of its strict chalking policy.
But unlike Emory, KU's first reaction to the chalkings came on Twitter – provoking a barrage of angry tweets from students who claimed it was being evasive and ignoring the perceived racism in the Trump chalkings.
The university also might have confused students about what its chalking policy actually allows them to do, particularly with regard to campaign slogans.
'Why does admin CONSTANTLY play down student concerns?'
Student Shegufta Huma was apparently the first person to publicize the chalkings, tweeting photos of them to the university's official Twitter account.
Trump support at @KUnews. Is this the post-racial paradise folks pretend exists? ? #RockChalkInvisibleHawk #myPWI pic.twitter.com/zjba3jtYoc

— Shegufta (@therealshegufta) March 29, 2016
As vice president of the University Senate and a member of the Student Executive Committee, Huma joined a vote of no confidence – and threats of impeachment – against KU's white student leaders because they did not "stand in solidarity with their black peers," the Lawrence Journal-World reported in November.
RELATED: Emory University snowflakes 'in pain' after pro-Trump graffiti appears on campus
Huma tweeted at the university Tuesday: "Is this the post-racial paradise folks pretend exists?"
Unlike Emory President James Wagner's lengthy email to the community after meeting with 40–50 protesters, promising to make "immediate refinements" to its bias incident reporting system, unknown KU staff responded directly to Huma just two hours later and questioned her assumption that the chalking reflected KU sentiment.
@therealshegufta just because there is chalk on campus doesn't mean a Jayhawk did the chalking, Shegufta.

— University of Kansas (@KUnews) March 29, 2016
Anti-Trump users quickly seized on the school's off-the-cuff response as tone-deaf to their concerns that someone in the campus area supports the Republican frontrunner in the presidential campaign.
Why does admin CONSTANTLY play down student concerns and then tell us they're listening to us? https://t.co/GeT0CDDwX5

— B (@notur_bb) March 29, 2016
"No way a KU student could've possibly written that!"

Irrelevant and derailing. But look below and take a seat. https://t.co/gq5v5ywn6P

— Shegufta (@therealshegufta) March 30, 2016
@ whoever chalked "Trump 2016" all over KU campus: get fucked.

— Diana Prince (@shullbee) March 29, 2016
When the KU Twitter account explained the school was investigating the chalking as a possible violation of its rules against "unapproved chalking," it told another Twitter user that "Trump 2016" would have been approved if a student had requested permission in advance.
@notur_bb we're saying there is policy in place to prevent unapproved chalking. We are looking into who did the chalking right now.

— University of Kansas (@KUnews) March 29, 2016
@EricPahls yes. Here is the policy: https://t.co/YLgHxxaFgm

— University of Kansas (@KUnews) March 30, 2016
That's not clear from the policy, however.
Chalking allowed 'in order to publicize events'
While KU policy dictates that "any person who is not a member of the University community" could face criminal charges for chalking on campus, and requires advance permission for "any other individual or group" on campus wishing to chalk, it also explicitly limits chalking by "University units and student and campus organizations that are registered with the Student Involvement and Leadership Center."
Such organizations are only allowed to chalk "in order to publicize events they are sponsoring or to promote student participation in University events."
RELATED: Emory University president grovels before anti-Trump protesters
Under the guidelines, pro-Trump messages would seemingly only be allowed if they related to an event that the group was sponsoring or promoting, which does not appear to be the case with any of the KU Trump chalkings.
Although vastly outnumbered by the anti-Trump crowd, the chalkers had defenders on Twitter as well.
@notur_bb @KUnews The concern here should be unapproved chalking; however, the support of a legitimate candidate shouldn't be stifled by KU.

— jade (@jadestwitta) March 29, 2016
Criticism of the chalking went beyond the message's perceived racial undertones.
Some wanted the university to speak out against support for Trump in and of itself, while one student called for others to pitch in and "sanitize" the messages.
Dear Jayhawks, please take a moment today to #SanitizeKU and clean up the "Trump 2016" chalked across campus

— Yasmeen (@theyasLJUC) March 29, 2016
Ironically, the same student seemed to celebrate KU campus chalking in favor of the racial protest group Concerned Student 1950 at the University of Missouri during its rise to prominence in November.
Jayhawks chalking in support of #ConcernedStudent1950 @KUnews pic.twitter.com/x2izQ38g7D

— Yasmeen (@theyasLJUC) November 9, 2015
One of those angry at the university's response was Rock Chalk Invisible Hawk, the racial protest group known for issuing 15 demands to the university in November.
You could've used this chance to denounce that Trump propaganda. Instead you used it to be defensive. https://t.co/5VlkEE3sZM

— Invisible Hawks (@InvisibleHawks) March 29, 2016
RELATED: Emory president does his own chalking: 'EMORY STANDS FOR FREE EXPRESSION!'
Like The College Fix on Facebook / Follow us on Twitter
IMAGE: Ljupco Smokovski/Shutterstock