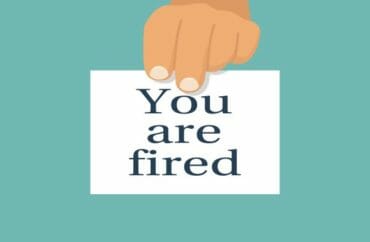 One of the plaintiffs in the President Trump Twitter "block" case has been let go from his gig at the Vanderbilt University Medical Center.
Eugene Gu had been on paid leave since posting a picture on Twitter of himself kneeling with a raised fist — in protest against "white supremacy" — and the mother of a patient under his care had complained.
According to The (Duke) Chronicle, the VUMC cited "performance issues" in its decision not renew Gu's contract.
A letter to Gu from VUMC General Counsel Michael Regier cites his "lack of sufficient improvement in performance and conduct in key areas" and notes "the most 'significant areas of concern were 'patient care, communication, and medical knowledge.'"
Gu alleges he dealt with a hostile work environment after VUMC "pinned" a tweet of its response to The Chronicle's investigation into the kneeling incident.
I'm an Asian-American doctor and today I #TakeTheKnee to fight white supremacy. pic.twitter.com/69QLjrTShY

— Eugene Gu, MD (@eugenegu) September 24, 2017
"If there's an agenda against me clearly outlined in Vanderbilt's social media posts, they knew the best way to advance their own selves was to denigrate me," Gu said.
Gu cited one specific example when he was serving on consult call, meaning he would respond to any surgical needs throughout the night. There was a patient for whom he was supposed to identify the course of treatment—which he did, correctly, as he did with the imaging and other relevant details. His colleagues, nevertheless, "nit-picked" Gu about "every little detail on the case"—claiming he didn't "dot all of his i's and t's" by not providing the patient's height and weight—which Gu said were irrelevant.

"I was punished for not presenting info that wasn't even relevant to the case, just because they wanted to find something that could be construed as a mistake, to the point to where it was outlandish," Gu said. "It wasn't about most effectively treating the patient—it was about trying to read their mind."

These sorts of "minor" infractions—or "perceived infractions"—persisted and added up for Gu, but at a certain point, he said he couldn't continue to work at VUMC.

"It almost became impossible for me to do my job," Gu said.
When Gu was put on leave, VUMC denied it was because of his political views.
"All of VUMC's actions relating to Dr. Gu's progress as a surgery resident have been and will continue to be based on his performance and his adherence to VUMC policies," it had said in a statement.
Gu says without VUMC's support, his chances of completing his residency elsewhere are slim. He alleges the Center and other facilities behave like the National Football League with regards to Colin Kaepernick:
Just how all the NFL owners are all buddy-buddy with each other, it's the same with general surgery programs directors," Gu said. "If one program director is saying bad things about you to the whole room of other program directors, there's no way you can have an opportunity to go [to] another program because they all know each other."
The doctor added that his best chance at continued residency may be in Puerto Rico as it's still recovering from Hurricane Maria.
MORE: Duke alumnus, U. Maryland prof 'win' Twitter suit against Trump
IMAGE: hvostik/Shutterstock.com
Like The College Fix on Facebook / Follow us on Twitter