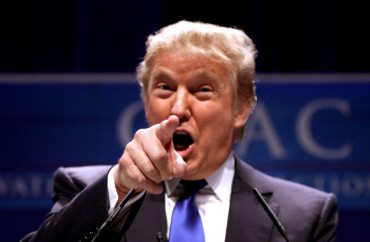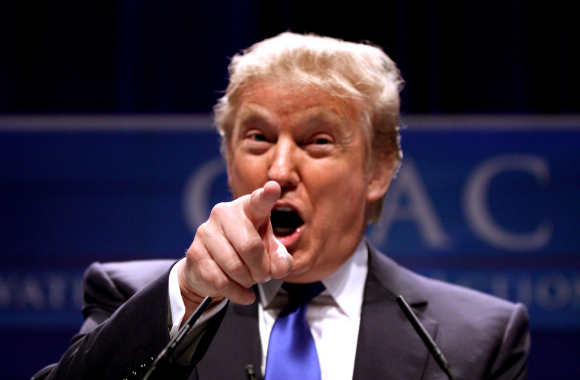 A pamphlet produced by the Institute on Inequality and Democracy at UCLA claims that "Trumpism consolidates power through white supremacy, misogyny, nationalism, xenophobia, corporatism, and militarism" and urges those involved in urban planning to reject multiple aspects of President Donald Trump's agenda.
The pamphlet, titled "Abolitionist Planning for Resistance," deals with urban planning and how those involved in that work should resist the Trump agenda, The Daily Caller reports. The public university's Institute on Inequality and Democracy bills itself as having a mission of advancing "radical democracy in an unequal world," per its website.
From the article:
The Institute's "Abolitionist Planning for Resistance" pamphlet outlines a four-part mission for urban planners.

"Refuse to design, plan, or build systems that divide and oppress communities, including the proposed wall between the US and Mexico," instructs UCLA. "Declare [your] spaces 'sanctuaries' to undocumented immigrants, while planning sanctuaries for all victims of injustice."

"Commit to abolishing mass incarceration and the prison-industrial complex, while expanding 'abolition' to all systems that promote racial and social exclusion," advises the Institute. "Reflect critically and historically on the political economy of planning to understand and resist our complicity in systems of racial capitalism and patriarchy."
"What you hold in your hands is a tool for resistance," the manual states at one point. It touches on a litany of issues that include Black Lives Matter, policing, patriarchy, immigration and LTBTQ issues, among others.
As The Daily Caller notes, one section of the pamphlet delves into the concept of "corporate feminism" while another discusses transgender rights:
The institute proceeds to bash "corporate feminism," which it sees comprising Facebook executive Sheryl Sandberg and TV/magazine writer Neil Scovell's book "Lean In." Instead, UCLA advocates "collective social action," which it implies supports minority and poor women.

"[Bathroom bills] seek to limit the public mobility of transgender individuals and institutionalize efforts to exclude trans, gender non-conforming, or genderqueer individuals from public view," says UCLA in another section of the pamphlet.
The revelation of the institute's pamphlet is not the first time that UCLA has appeared to be anti-Trump. In February, Campus Reform reported the university was paying professors $1,000 for anti-Trump courses.
MORE: Conservative UCLA professor put through 'star chamber' review
Like The College Fix on Facebook / Follow us on Twitter
IMAGE: Gage Skidmore/Flickr