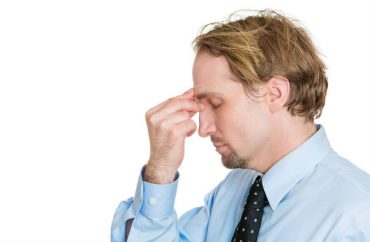 UPDATED
A Tufts University student-made "disorientation" guide refers to Israel as a "white supremacist state" and slams the campus Hillel for "exploit(ing) black voices for their own pro-Israel agenda."
The guide, created by leftist activist students for those like themselves, "suggests resources for students of color, low-income students, the LGBT community and women," according to Haaretz. Similar guides are offered at other colleges as "official" alternatives.
The Tufts guide specifically denigrates Israel and Hillel in the section "Israel Apartheid Week."
"The use of strong language is meant to be jarring," said the gender-specific pronoun-shunning Emmett Pinsky, who worked on the guide. "The disorientation guide is meant to be jarring, and is meant to make you stop and think.
"Israel is certainly implicated in systems of white supremacy," Pinsky continued. "The fact that many white Jewish people feel favorably toward the Jewish state and the occupation of Palestine comes from a desire to preserve whiteness in the way it is unfolding in Israel and Palestine."
The charge that Zionism is tantamount or similar to white supremacy has become increasingly popular on the anti-Zionist left.

Naomi Dann of the pro-BDS group Jewish Voice for Peace argued in the Forward recently that Zionists and white supremacists share "anxiety about demographics and racist and Islamophobic fear of 'Arabs.'"

The Anti-Defamation League responded to Dann's piece by asserting that Zionism "is based on providing for equal opportunity for the Jewish people, like others, to have sovereignty in their land while still fully protecting the rights of minorities who live within Israel. At its core, Zionism is a positive movement and is not intended to be 'against' anyone."

For some students, the Tufts University Disorientation Guide has made their campus seem a colder, less welcoming place.

Sabrina Miller, a Jewish sophomore majoring in computer engineering, said the guide "gave a lot of support to other groups" and that made its negativity about Hillel more painful.

"For freshmen who are Jewish, who support Israel, I think it will make them feel unwelcome or uneasy" at Tufts, she said. "I know it definitely made me feel uneasy" on campus.
Tufts Hillel's Rabbi Jeffrey Summit called the disorientation guide a "one-sided portrayal of Hillel, Israel and Jewish campus life."
Jewish students make up approximately 25% of Tufts' undergraduate enrollment.
UPDATE: The College Fix received an email requesting that we add the university's official response to the disorientation guide:
The "disorientation guide" is not part of the university's official Orientation program and multiple portions of the guide run counter to our community's shared values and standards and to Orientation's mission. It was posted without authorization by students on two official Class Facebook pages. The university removed the guide shortly after being made aware of its posting.
MORE: LAWSUIT: San Francisco State facilitates harassment of Jewish students
MORE: 'Ending White Privilege Starts With Ending Jewish Privilege' fliers hung at U. Illinois-Chicago
IMAGE: Shutterstock
Like The College Fix on Facebook / Follow us on Twitter