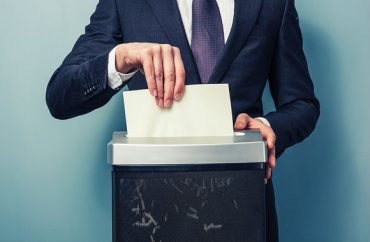 Results of school's crusade: PTSD, depression and counseling
Tulane University ignored the results of a polygraph test that cleared a student, gave no reasoning when it found him responsible for sexual misconduct and arbitrarily hiked his punishment, according to a new due-process lawsuit against the private New Orleans school.
The process was so slipshod that the decision letter given to "John Doe" was inexplicably "not dated nor signed" either, he claims.
Doe says he was kept in the dark throughout the investigation while Tulane repeatedly aided his accuser, whose story shifted constantly.
"Due to the erroneous outcome and resulting sanction of suspension," which followed Tulane's violation of state and federal law and its own rules, "John Doe lost eligibility for the $90,000 scholarship he had received and his participation in the Honors Program," the suit claims.
He always asked for consent – she didn't
The lawsuit, filed in U.S. District Court in New Orleans, concerns two separate misconduct investigations against Doe when he was as a freshman.
He claims that his due process rights were not protected, hearings were postponed unexpectedly and critical information was withheld from him during the investigations.
The lawsuit portrays "Jane Doe," also a freshmen when they met during orientation, as a documented liar who texted him constantly, initiated their casual sexual encounters and did not seek John's "verbal consent" before initiating.
In contrast, he asked for her consent verbally before making any moves, including when she was "high and paranoid," the suit claims. It portrays John as a reluctant participant in the relationship, which ended soon after they stopped having sex.
"John Doe had come to realize in the brief time he had known Jane Doe that they were incompatible," and he regularly reminded her they were not monogamous – including the night of their last sexual encounter, which formed the basis of Doe's complaint a month later.
MORE: Texas A&M ran rape trial while hospitalized student couldn't defend self
'Key names and material information had been redacted'
John and Jane hadn't talked to each other for a month when she apparently filed a complaint against John, claiming she hadn't consented to sex on Sept. 4, 2016.
John claims he received a call from Dawn Broussard, an Office of Student Conduct investigator and one of the individual defendants, telling him Jane requested a no-contact order against him.
"John Doe was very confused when he got that call, but he had no intention of having contact with Jane Doe anyway, so he simply took this related information as being the end of the matter," the suit says.
What Broussard left out was that John was the subject of an actual investigation based on Jane's then-unknown allegations, "and charges were being pursued against him over the next month and a half without his participation or knowledge."
A recurring theme throughout the lawsuit is Tulane's repeated and unnecessary delays in giving John information and continuing the adjudication process.
When he was finally notified Nov. 22 – at which time Jane and witnesses had been interviewed multiple times – the notice didn't name John's accuser or give specific allegations.
By the time he received the investigative report in February, less than a week before his hearing, John still wasn't sure what specific accusations he was facing because "key names and material information had been redacted," the suit says.
He was given information "necessary to defend himself" less than 48 hours before the hearing, a violation of Tulane rules, and Broussard allegedly waved off another rule violation – Jane's retaliation against him by "widely accusing John Doe of having 'raped her.'"
The hearing, however, was postponed after John and his family had already arrived: A member of the hearing board had not shown up. The wait for a new member pushed the hearing off for another month, until March 15 – a full six months after John and Jane's disputed sexual encounter.
Polygraph results are missing, and 'unsubstantiated' information is added
Though John had passed a polygraph test five days earlier about his "mutual consent" with Jane throughout their brief relationship, and had been assured it would be included in the hearing board packet, it was not, according to the suit.
He was also not given a new hearing packet before the March 15 hearing. John realized when he opened it at the hearing that not only were his polygraph results missing, but "incomplete and unsubstantiated" information from Jane had been added.
Another surprise: One of the hearing board members had a severe conflict of interest as "subcommittee co-chair for the Sexual Violence Prevention & Education Coalition," which handles student sexual misconduct on campus. The lawsuit says John would have "objected" to Prof. Dennis Kehoe's involvement as "bias" if Tulane had disclosed his background.
John learned he had violated the code of conduct several days after other parties were notified, and after asking for the "decision letter" he had not received, he waited several days as it was redacted, the suit claims.
MORE: Columbia gives 'half-assed' apology to male accused by 'Mattress Girl'
Due process and Title IX lawsuit against Tulane by suspended male student by The College Fix on Scribd
He asked for an appeal – and they held a hearing without telling him
His punishment had been ratcheted up behind the scenes: The hearing board had unanimously recommended one semester of probation because it didn't consider John a "continued risk" to Jane or the community.
Title IX coordinator Meredith Smith, however, unilaterally raised it to suspension "because all other sexual assault decisions at Tulane had resulted in at least a suspension."
The lawsuit alleges that this order was "devoid of any explanation regarding the decision, the basis for the decision, the facts taken into account, or any meaningful information to support the sanctions being imposed on John Doe."
John's affirmation that Jane, as the initiator in every sexual encounter, should have verified his ability to consent had been ignored in the findings, even though Jane's statements were full of "inconsistencies," according to the suit. It said the school didn't even apply the required preponderance standard to Jane's evidence-free claim she withdrew consent on Sept. 4, 2016.
When John requested an appeal, the school then held an appeal hearing without telling him and struck down his appeal without "any basis or rationale" given, according to the suit.
John was banned from "participating in a study abroad program, joining a fraternity, or holding an office for a university organization," and had to attend "consent" training and proactively avoid Jane.
Someone said they smelled smoke, so you're guilty of arson
To add to John's woes, while his Title IX proceeding continued to drag on in February, an anonymous accusation was made against him for arson.
On the day of the alleged incident, the suit says, he had only briefly gone to his room to drop off his laptop and take a shower and did not smell smoke. His resident adviser told him days later someone reported smelling smoke coming from his room.
A new investigator from the Office of Student Conduct makes an appearance here in the suit, Jessica Mullaly, who allegedly requested a meeting with John "regarding open conduct charges." She provided no other information, including how to prepare and John's right to bring "evidence or a list of witnesses."
In an administrative hearing, "Tulane utilizes the inherently biased single investigator model which resulted in a further procedural violation," the suit reads:
The failure to afford John Doe a full hearing, on charges as serious as initiating a fire, was a severe violation of his procedural rights as it deprived him of a meaningful opportunity to be heard. Not only was John Doe deprived of the opportunity to confront and question his accuser, but he was also deprived of the ability to be heard before an impartial tribunal, in violation of his procedural rights to due process.

MORE: Judge approves suit against school where female raped disabled student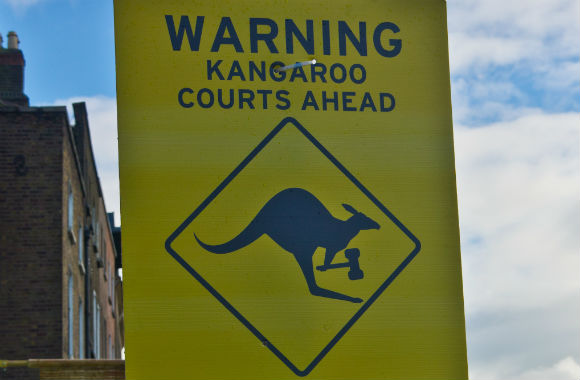 Mullaly offered John a plea deal that would change his charge from arson to "disorderly conduct" – a change that he suspects was prompted by his denial of arson and request for a formal hearing.
The offered plea simply read: "Accept the charges of abusive behavior and agree to live off campus, and we will drop the arson charges and nothing will be placed on your record."
John Doe declined the plea deal and requested a formal hearing, where a single adjudicator found him responsible for two charges: the "abusive, disruptive, or disorderly conduct" Mullaly offered in the rejected plea deal, "and initiating or causing to be initiated a fire, explosion, or other emergency," the original charge.
For this infraction, John Doe was told he would no longer be able to live on campus, and faced a deferred suspension to be served in the spring 2018 semester.
The entire ordeal led to a diagnosis of post-traumatic stress disorder and depression, for which John is receiving counseling, according to the suit.
The price of 'intersectional' efforts against rape?
Tulane has "put itself front and center on the issue of sexual assault" and made John a casualty in the process, his attorney Andrew Miltenberg told The College Fix in an email.
Miltenberg, who has represented more than 100 male students in similar proceedings, forwarded an email from university officials – including defendant Meredith Smith, the Title IX coordinator – to the community last month.
It assured students that Tulane was working on elevating "this university as a leader in addressing sexual violence on college campuses," including by making "intersectional" efforts toward "marginalized communities."
By drawing together "a panel of outside experts," the school will build on "the years of work and dedication" by officials including another defendant, Prof. Kehoe, the Sexual Violence Prevention & Education Coalition co-chair.
Miltenberg also forwarded a student government email to the student body that asked them to raise their voices with the administration, which pushed off the release of its "Sexual Misconduct Climate" survey results until late January.
MORE: College expelled male after coordinated sexual assault claims collapsed
IMAGES: Lolostock/Shutterstock, Infrogmation of New Orleans/Wikimedia Commons, infomatique/Flickr
Like The College Fix on Facebook / Follow us on Twitter