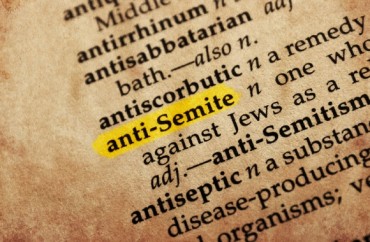 Did Roseanne Barr just beat Twitter?
The comedienne and loud supporter of Israel, who occasionally responds to College Fix stories on Twitter, used her social-media following to demand the reinstatement of an organization that tracks anti-Semitic campus radicals.
Canary Mission notified email subscribers Tuesday afternoon that Twitter had suspended its account. The group did not respond to a request for comment on Twitter's grounds for suspension, but gloated on Twitter when it went back up.
We were down, but we're back up again
Exposing the haters. pic.twitter.com/kkkEPVzBf3

— Canary Mission (@canarymission) May 18, 2016
The email read in part:
It is a travesty that Twitter chooses to silence those who combat racism and anti-Semitism, while allowing accounts that call for the extermination of Jews to operate freely.

To all those who took to Twitter and are pushing for our page to be reinstated, we thank you; especially to Roseanne Barr — your voices mean a lot to us and make a big difference.

It is a sign of our success that the racists and anti-Semites are so bothered when they are exposed. Their attempts to shut us down are to be expected.

Our team is dedicated to exposing these radical individuals, students and professors.
Comedienne Barr retweeted a torrent of tweets – and wrote some originals – on Tuesday blasting Twitter for suspending Canary Mission while leaving up anti-Semitic accounts that promote violence against Israel.
The suspension was apparently first noticed in the wee hours of Tuesday morning, judging by Barr's first retweet.
@Support @twitter Reinstate @canarymission Hate groups should not be able to silence defenders of truth. @therealroseanne @AnarchoZionist

— Fighting Hate (@PeaceNotHate_) May 16, 2016
She took to the keyboard herself, calling Twitter (known on Twitter as @support) anti-Semitic.
#Twitter @Support violates my community standards

— Roseanne Barr (@therealroseanne) May 16, 2016
Get involved! protest the anti semitism of: @Support

— Roseanne Barr (@therealroseanne) May 16, 2016
@support investigative reporting on anti-#Israel hate mongers can't be against policy. Reinstate @canarymission now! https://t.co/nEMaS5LVD4

— David Witus (@RandomPundit) May 16, 2016
mission statement of #canarymission: fighting jew haters: https://t.co/I3UqhM1cvF

— Roseanne Barr (@therealroseanne) May 17, 2016
Canary Mission was back in full force Wednesday.
That's Zain Ahmed @brownboilovely making students at #SJSU feel genuinely unsafehttps://t.co/EG1Q3PkY8J pic.twitter.com/2YzdJ2zkJe

— Canary Mission (@canarymission) May 18, 2016
To learn about attacks on Israel and Jews worldwide, follow Roseanne Barr. Follow Canary Mission to learn about radicals on your own campus.
Like The College Fix on Facebook / Follow us on Twitter
IMAGE: Shutterstock