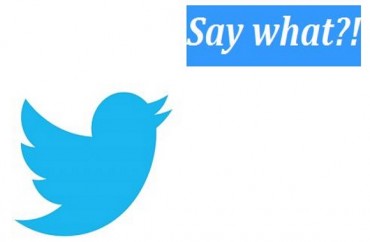 New feeds target Canada, professor
Canary Mission researches and publishes dossiers on students and academics who share anti-Semitic messages on social media, including mocking the Holocaust and calling for the murder of Jews.
Two years ago Twitter suspended the group's account and then reinstated it after the pro-Israel actress Roseanne Barr led a campaign against Twitter.
For its latest Twitter suspension, which started Sunday, Canary Mission apparently didn't need Roseanne's help to get reinstated.
The group announced in an email blast Wednesday that Twitter had lifted its suspension "in response to a barrage of complaints."
It had been shut down for spreading "hateful conduct" on its account, according to a screenshot by the campus coordinator for Jewish Voice for Peace, which opposes Canary Mission's work.
In a call to action after its suspension Sunday, Canary Mission portrayed its work as particularly relevant after the mass shooting in Parkland, Florida, which was preceded by social-media red flags from the alleged shooter, Nikolas Cruz:
Our database contains hundreds of individuals who have shown support for or openly threatened violence on social media. In fact, many bigots and racists on our site have bragged about their ownership, ability and desire to use firearms.

We have also uncovered individuals studying or working in helping professions, who have posted a desire to injure or even kill Jews!
A quick check of Roseanne Barr's Twitter feed since Sunday shows no mention of Canary Mission.
The group said Wednesday it was celebrating its return to Twitter by debuting two new Twitter feeds: one for tracking anti-Semitic social media from Canadian university campuses, and another for tracking professors.
Read its Sunday call to action.
MORE: Twitter reinstates Canary Mission after Roseanne goes after company
Like The College Fix on Facebook / Follow us on Twitter