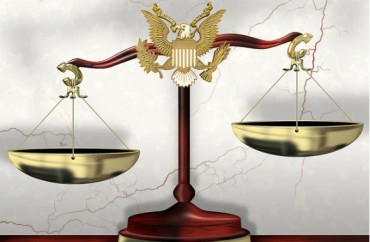 Lawmakers in Iowa and Missouri have proposed legislation to require intellectual diversity on college campuses, joining a similar bill brought forth in Arizona recently.
Missouri's Rep. Mike Moon recently put forth the Missouri Campus Intellectual Diversity Act.
The bill seeks to establish an "Office of Public Policy Events" at each of Missouri's state colleges and universities to ensure opposing viewpoints are brought in to explore "the most widely discussed public policy issues of the day."
The bill calls on the offices to bring in "speakers who can ably articulate widely held perspectives on public policy issues otherwise poorly represented on campus." The public policy boards would oversee on-campus debates and group forums.
To promote transparency, the bill mandates maintaining "a permanent, publicly accessible, searchable, and up-to-date calendar in print and internet."
And in Iowa, state Rep. Sandy Salmon is advancing a very similar bill. It proposes legislation to mandate the establishment of a director of public policy events on each campus who will facilitate an evenhanded slate of speakers, forums and debates at Iowa's public institutions of higher education.
Salmon has six co-sponsors of the proposal, including Rep. Tedd Gassman, vice chair of the House Education Committee, and several Education Committee members.
Neither Rep. Salmon nor Rep. Moon responded to The College Fix's email requests for comment.
In January, Arizona Rep. Anthony Kern introduced a bill that would require the state's publicly funded universities to promote diversity of thought on campus and fund speakers from both sides of the aisle. The campuses would each have to establish a public policy office to that end.
The three bills are based on a proposal for a Campus Intellectual Diversity Act written by Stanley Kurtz, senior fellow at the Ethics and Public Policy Center.
"If the campus marketplace of ideas was functioning properly, legislative adoption of this proposal would be unnecessary. … The reason nothing of the sort is happening is that a politically one-sided professorate is reluctant to expose students to competing perspectives. Nor will this situation change in the foreseeable future," Kurtz argued in National Review.
Kurtz, in an email interview with The College Fix, said he hopes the legislation, if enacted, will "equip students to develop their own political views based on an encounter with the best arguments for both sides of the issues that divide us most."
Kurtz said modern universities are in dire straits when it comes to intellectual diversity and open debate.
"The attacks on the principle of free speech have never been so bad," he said, referencing a 2018 poll that showed 38 percent of college students support shouting down controversial speakers on campus.
Kurtz said he hopes his model will promote a free-flow of ideas on campus.
"This idea makes it tough for schools to indoctrinate," Kurtz said. "It may even soften our polarization, because students will learn to see some glimmer of truth even in views they oppose. That would do more to protect free speech than anything else."
"Imagine if debates over issues like immigration, the Green New Deal, religious liberty, abortion, single-payer healthcare, free college for all, etc., were to become a regular occurrence on campus," he said. "Over time, it would regularize the practice of hearing out both sides. … It would also get people speaking more thoughtfully and regularly about the issues that really divide us."
"The ability to pursue knowledge, sift for the truth, and exercise mature judgment is a large part of what it means to be a responsible citizen," he said. "To do all that, you've got to grow accustomed to hearing the competing sides of our big public controversies."
Kurtz said he believes universities are ripe for change and that other state legislators may propose similar bills soon.
"Stay tuned," he said. "A successful experiment in even a single state could set off a chain reaction in other states the following year."
Kurtz said he is cautiously optimistic.
"I don't like counting chickens before they hatch," he said. "Even so, I do think it's fair to say that this proposal has got momentum. Having three bills introduced in the first month of the state legislative session is definitely a good sign."
The National Association of Scholars, a nonprofit group of center-right academics, has endorsed Kurtz's original proposal.
"This Act would advance the goal of improving higher education at public colleges and universities by encouraging well-formed and intelligent debate on important public policy issues," NAS President Peter Wood stated. "Such debate is needed to ensure that college students acquire a well-rounded understanding of the range of views that shape our state and national discussions on matters of which Americans at large disagree."
MORE: New Arizona bill seeks to mandate ideological diversity on campus
IMAGE: Donkey Hotey / Flickr
Like The College Fix on Facebook / Follow us on Twitter