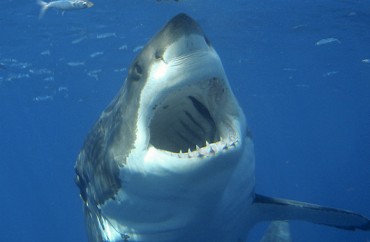 The Federal Reserve Bank of New York is joining the chorus of mostly education policy experts on the right: The massive expansion of financial aid is helping colleges far more than students.
Its new report on "credit supply and the rise in college tuition" explores the "pass-through effect" of federal student aid programs on tuition, finding the "most pronounced" effects are happening at "expensive, private institutions that are somewhat, but not among the most, selective," according to a staff summary.
In layman's terms, the report finds that for every dollar of subsidized federal loans, colleges on average are jacking up "sticker-price tuition" 65 cents. It's slightly lower for Pell grants, for which colleges are raising tuition by 55 cents for each dollar of aid, and unsubsidized loans, with a 30-cent increase for every federal dollar.
The New York Fed's findings back up earlier research by George Washington University and Harvard economists and University of Oregon economists, which all set to test the "Bennett Hypothesis." As the New York Fed explains:
Even the more muted tuition and student aid trends in the 1980s, prompted the then-Secretary of Education William Bennett (1987) to argue that "[…] increases in financial aid in recent years have enabled colleges and universities blithely to raise their tuitions, confident that Federal loan subsidies would help cushion the increase," a statement that came to be known as the "Bennett Hypothesis."
The Competitive Enterprise Institute's Hans Bader cites a bevy of other research in support of this connection between financial-aid expansion and tuition increases.
He says the growth in financial aid is luring young people away from more affordable and better-paying vocational training that they can actually complete:
Yet states spend billions of dollars operating colleges that are little better than diploma mills in terms of academic rigor, yet manage to graduate few of their students—like Chicago State University, "which has just a 12.8 percent six-year graduation rate." "Our colleges and universities are full to the brim with students who do not really belong there, who are unprepared for college and uninterested in breaking a mental sweat." Nearly half of the nation's undergraduates learn almost nothing in their first two years in college, found a 2011 study by experts like NYU's Richard Arum, and 36 percent learned little even by graduation. Although education spending has mushroomed in recent years, students "spent 50% less time studying compared with students a few decades ago." As George Leef of the Pope Center for Higher Education Policy noted, the National Assessment of Adult Literacy also indicates that degree holders are learning less.
Read the Fed paper and Bader's post.
h/t Daily Caller
Like The College Fix on Facebook / Follow us on Twitter
IMAGE: George Probst/Flickr