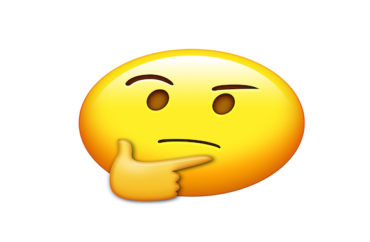 A pair of University of Michigan seniors have created a new minor for the school's Women's Studies department: Social Class and Inequality Studies.
Available this fall, the minor will require a minimum of fifteen credits, six of which must be in Women's Studies courses. A "foundational" course — chosen from "Thinking Class: Inequality in Media, Bodies, Environment, and More" or "The Experience of Social Class in College and the Community" — must be taken.
The minor is the brainchild of students Lauren Schandevel and Meghan Wheat and will, according to MLive.com, "explore the intersections of class with race, gender and other dimensions of social structure."
One might argue those topics are widely available in college courses today; not so, says Schandevel:
"In America, we tend not to talk about social class – we attribute wealth to personal merit and poverty to personal deficits," she said. "But I grew up watching my parents – the hardest working people I know – struggle to make ends meet, so that narrative just didn't add up for me. As a working-class student, learning about social class over the course of my college career has been paramount in shaping my identity and my understanding of the world."
The duo's efforts began in 2016 when they were figuring out "how to best formulate content focusing on social class both as an identity and a system of privilege and oppression."
Unsurprisingly, the (now-former) head of the UM Women's Studies department, Rosario Ceballo, was "enthusiastic" about playing host to the students' proposed course of study.
"In order for the minor to go to the curriculum committee, it needed a departmental home, which is why it was so important that we got Women's Studies approval," Wheat said.

With the help of Ceballo, the duo were able to establish a task force of faculty and students who met monthly to develop and revise the proposal that was presented to Women's Studies faculty in April 2018. It was nearly rejected, Schandevel said.

A couple of faculty members, Abby Stewart and Nadine "Dean" Hubbs, helped save the proposal, Schandevel said, working with the students to revise it over the next few months. It eventually passed the full faculty vote, curriculum committee and finally the LSA's Executive Committee. …

Women's Studies Interim Department Chair Elizabeth Wingrove said in the broader curricular context of the College of LSA, the minor brings a focus on social class and inequality that was not as visible as were other forms of social difference and inequality, such as race, nation-state, gender and sexuality.

"We believe that systemic exposure to the diverse ways in which social class and the inequality associated with it are understood is a valuable part of any student's education," Wingrove said.
Some of the courses which count towards the minor include:
* Rednecks, Queers, and Country Music
* Feminist Theoretical Perspectives in Gender and Health
* Race, Class, and Women's Reproductive Health
* The Sociology of Race, Ethnicity, and Immigration
* The Experience of Social Class in College and the Community
* Knights, Peasants, and Bandits
* Pedagogy of Empowerment: Activism in Race, Gender, and Health
MORE: Transgender activists to rewrite Harvard Medical School's curriculum
MORE: Boston U. honors college abandons Western canon for social justice curriculum
IMAGE: cougarsan / Shutterstock.com
Like The College Fix on Facebook / Follow us on Twitter