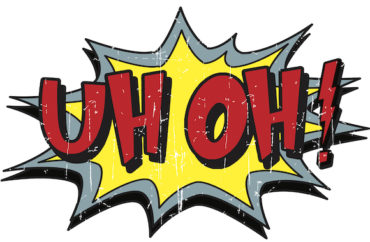 Native American group refuses to answer if it has ever criticized Senator Warren's ancestry claims.
The president of the University of Arizona is under fire after an attempt at self-deprecating humor (along with some directed at a major Democratic presidential candidate) went awry at a meeting with Native American students.
According to The Daily Wildcat, Robert Robbins told members of the Native Students Outreach, Access and Resiliency group (SOAR) that he didn't want "to pull an Elizabeth Warren," so he took a DNA test to see if he had any Cherokee blood.
When the test came back negative, Robbins continued, he noted he planned to take another because he has "very high cheekbones."
SOAR published its account of the encounter on Instagram and Facebook.
Two week after the president's comments, two SOAR students met with Robbins to tell him "how much of a negative impact the incident had" on them. The students claim Robbins indicated he would apologize to the group in person; however, they say they've been thwarted by "bureaucratic apathy" since then.
Naturally, SOAR issued several demands in its letter, including an apology by Robbins to SOAR and the campus Native American community, the creation of a position "whose purpose is to represent the needs of Native American students," and "the development of programs designed to support Indigenous students."
The letter continued on, stating that these "macroaggressions" from the university president are unacceptable and have a negative impact on the Native American students, faculty and staff on campus. Despite the university's commitment to diversity and inclusion, these comments reflect the larger issue of systemic racism on campus, the letter alleged.

"As a land-grant institution, which rests on the ancestral homelands of the Tohono O'odham people and claims to be committed to diversity, we MUST do better," the letter states. …

Robbins released a statement on Nov. 4 regarding the incident which read as follows:

"I want to extend my sincere apology for my comments made during a SOAR class in early October and their impact. Today [Nov. 4], I met with two Native student leaders and it was humbling to hear their perspectives and concerns. I learned a great deal about the impact of my words and want to learn more. Tomorrow [Nov. 5], I will be meeting with all of the students who are in the SOAR class to convey my belated apology for my comments and express that I value their presence on our campus and the contributions each of these students make to our academic community. I want each and every student to feel included and supported. I look forward to learning from and partnering with our students on these important issues."
The College Fix asked SOAR via its Facebook page if it has ever criticized, or demanded an apology from, Elizabeth Warren for her bogus claims of Native American ancestry. It responded thusly:
We forgave [President Robbins] for approaching us in this way and we are hopeful that this incident has shed light on deeper, systemic issues, concerning the lack of diversity surrounding the president and other key decision makers across campus.

His reference to Elizabeth Warren was unfortunate. However, we are all ready to move forward, focused on the real issues on our campus.
The group also noted that it had requested an apology from Robbins, not demanded. However, its letter states "President Robbins must follow through with his commitment to formally apologize …" (emphasis added).
Follow-up queries to both points went unanswered.
Read the Daily Wildcat article.
MORE: Troll mocks campus anti-bias effort with complaint about Liz Warren
MORE: Cherokees to Elizabeth Warren: "We don't claim you."
IMAGE: SFerdon / Shutterstock.com
Like The College Fix on Facebook / Follow us on Twitter