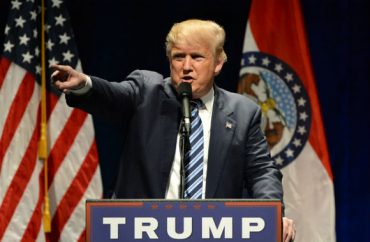 The invitation of Sean Spicer, Donald Trump's pick for White House press secretary, to the University of Chicago's Institute of Politics (IOP) is not sitting well with some folks.
According to The Chicago Maroon, the Spicer announcement "drew criticism from some students who say they may protest the IOP's perceived normalization of hostility toward the press by the incoming president."
Fourth-year student Jake Bittle, the editor-in-chief of South Side Weekly, said students should protest:
I don't think that we need to treat this person like a normal press secretary coming in to talk about life on the job, and I think it is insidious that [IOP Director David] Axelrod called him a friend and is tacitly normalizing the administration by having him in for a discussion. It turns out that the IOP intends to treat this administration like a normal one and I don't think students should treat this as business as usual.
Bittle had called for the IOP to be shut down in a Maroon editorial back on November 29, noting that the "country has just catapulted into power a coterie of madmen whose policies and temperaments threaten all of our survival."
More from the Maroon article:
As part of the IOP's America in the Trump Era series this quarter, it will be hosting pundits from both sides of the aisle. CNN commentators Van Jones and S.E. Cupp will be making a stop at the IOP, as well as New York Times columnist Thomas Friedman and J.D. Vance, author of Hillbilly Elegy. There will also be a "fake news panel" featuring Buzzfeed's Craig Silverman.

Trump has been widely criticized for his treatment of the press. On December 5, Axelrod said that Trump's attitude towards the press is frightening and a danger to democracy.

During campaign season, candidate Donald Trump black-listed nearly a dozen news outlets from covering his campaign events. Spicer defends the blacklisting as different from banning White House access because the campaign events were privately funded and hosted. Spicer later said on Fox News that the new administration has to "look at everything" in regards to press briefings, particularly whether or not it is daily and televised. On Thursday, Spicer said he would "absolutely not" blacklist news outlets from the briefing room in response to negative coverage.
Will Van Jones similarly be a cause for controversy based on, among other things, his 9/11 Trutherism? And Buzzfeed — on a panel about "fake news"??
What about Black Lives Matter's Deray Mckesson … who's a Fellow at the IOP?
Nevertheless, the Institute isn't buckling to the squabble over Spicer:
"With the pending inauguration of President-elect Trump, it's vitally important to understand how his administration will approach the presidency and the key issues affecting our nation during the next four years. Our event with Sean Spicer is the first in a series of in-depth conversations we'll be hosting during winter quarter that seek to examine the impact of a Trump presidency from a variety of issues and perspectives," IOP Executive Director Steve Edwards said.
MORE: U. Chicago students in hot water for comments promising to disrupt Trump press sec. event
MORE: BLM's Deray Mckesson now a U. Chicago Institute of Politics Fellow
Like The College Fix on Facebook / Follow us on Twitter
IMAGE: Shutterstock