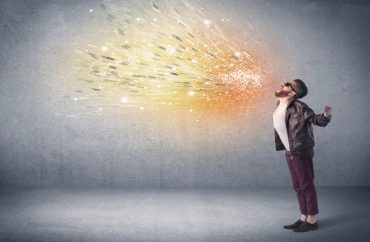 Two University of Chicago students were notified they had to meet with the Dean of Students due to comments they had made recently on Facebook.
The remarks mentioned plans to disrupt an upcoming event featuring incoming White House Press Secretary Sean Spicer.
One of the students is Jake Bittle, who had previously ranted about the school's Institute of Politics (IOP) inviting Spicer in the first place. His comments of concern indicated that he was "going to projectile vomit on Sean Spicer."
The other student, Terry Hines Jr., said "he was thinking about 'beating an [IOP] student intern senseless'" to show his dissatisfaction, according to The Chicago Maroon.
Hines met yesterday with Dean Michele Rasmussen to discuss his comments; Bittle will meet with her today.
"I have become aware of a post you submitted to the IOP's Facebook page in response to promotion of a January 4 event featuring David Axelrod and Sean Spicer. In light of the nature of this post, I would like to speak with you by the end of this week," Rasmussen wrote in her e-mail to Bittle.

Bittle did not "submit" a post to the IOP Facebook page—he shared the IOP's event announcement page on December 23 to his personal account with the added text: "I don't see how we, as a community, can afford not to disrupt this event. I'm personally planning to start projectile vomiting five minutes into the discussion. Who's with me?" He later changed the text to a Michelle Obama quote: "When they go low, we go high." …

MORE: U. Chicago IOP invitation to incoming press secretary causes 'controversy'

Hines said his conversation with Rasmussen was "informative," and that Rasmussen made him aware of potential consequences if his comments were misinterpreted. According to Hines, Rasmussen did not elaborate or name any institutions or bodies that would be taking disciplinary action against the two students.

"My comment was a parody of past campus events and weren't actual intents of mine and were not to be taken seriously. I was parodying campus events …" Hines said.
Though Bittle, as indicated, did edit the wording of his main FB post, he wrote a revised "projectile vomiting" comment in a reply later in the thread.
Bittle told The Maroon that he was joking, and that "he was 'clearly' not planning any harm to Spicer":
"Taking an outsider's perspective, I guess I can see why they'd want to inspect what might look like a threat, but knowing the situation and the context, their involvement feels like a little bit of an overreach."
MORE: BLM's Deray Mckesson now a U. Chicago Institute of Politics Fellow
MORE: Top Obama campaign strategist will lead IOP at U Chicago
Like The College Fix on Facebook / Follow us on Twitter
IMAGE: Shutterstock