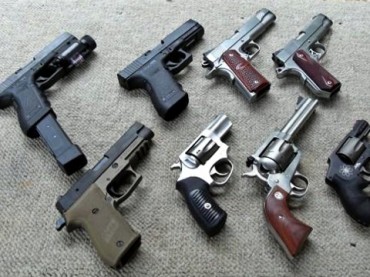 In what might seem like a surprising move, the University of Delaware reversed an earlier decision and granted the Students for the Second Amendment Club $500 to purchase ammunition.
The ammo will be used for practice at a local gun range.
Tyler Yzaguirre, one of the founders of the club, said the university initially rejected the club's request, but relented after further appeals.
"We're the first pro-constitution, pro-second amendment club at the University of Delaware," Yzaguirre said.

The club regularly holds meetings on gun safety, brings in guest speakers, and visits the state gun range in New Castle. Due to these visits, the group asked if they could use part of their university-mandated funding to buy ammunition to practice at the range.
RELATED: University Denies Student's Second Amendment Club Request
Yzaguirre said they were going to buy rifle-calibre bullets. "You can use it for [an] AR-15," he said.

"I believe everyone has the right to the second amendment but I don't think the school should be funding it necessarily," Erin Dowd, a student, said.
In a statement, the university said the "group followed the proper procedure; [as such] the Allocation Board reviewed the request and determined it met the necessary criteria for funding."
UD prohibits guns and ammo on campus; Yzaguirre said that he and another club member will store the ammo in their off-campus apartment.
RELATED: Portland State instructor: repeal 'stupid' 2nd Amendment
Like The College Fix on Facebook / Follow us on Twitter
IMAGE: Joshuashearn/Wikimedia Commons