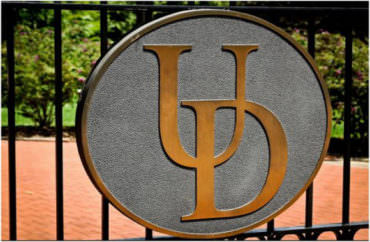 The University of Delaware rolled out revised non-discrimination and sexual misconduct policies this summer, but both fall short in offering "adequate procedural safeguards" for students, according to a report by the Foundation for Individual Rights in Education.
The biggest issue is that both policies make use of the "single investigator" model, where just one person "interviews parties separately, decides which witnesses' testimony and other evidence to consider, decides what questions to ask and how to ask them, and ultimately makes a decision about the respondent's guilt or innocence."
FIRE points to the federal judge who had ripped Brandeis University for making use of single investigators, who said
The dangers of combining in a single individual the power to investigate, prosecute, and convict, with little effective power of review, are obvious. No matter how well-intentioned, such a person may have preconceptions and biases, may make mistakes, and may reach premature conclusions.
And UD's revisions only get "better" from there:
Moreover, neither party may conduct cross-examination, which the Supreme Court has called the "greatest legal engine ever invented for the discovery of truth." Particularly in cases offering little concrete evidence and few witnesses (as is common in sexual misconduct cases), real-time questioning by opposing parties is an essential tool to help a fact-finder discover what really happened.

Making matters worse, students accused of misconduct under these policies are not guaranteed access to all exculpatory and inculpatory evidence and the time to prepare their defenses before making their arguments to the investigator. The policies do not even guarantee that the respondent will be informed with specificity which policies he or she purportedly violated, by what alleged actions, and against whom. They are given an "outline" of the allegations, but it is not clear what information this contains; it may not be sufficient to allow respondents to prepare their defenses.

Both parties are allowed to review the investigator's draft report after the investigation is completed and to provide a written response. This report, however, may be redacted as the investigator deems "necessary to protect the privacy interests of the Complainant, Respondent or other witnesses." Any redaction could impede the respondent's ability to question witnesses and reveal exculpatory information. UD's sexual misconduct policy also specifies that the report will include only a "summary" of information, testimony, and facts, leaving the investigator a great deal of discretion to omit information that could be useful to either party.
In addition, UD does permit both parties to have two "support persons" in attendance, but neither are allowed to "actively participate" in any proceedings. (At least they can provide tissues when needed and a shoulder on which to rest a weary head.)
Further, a student can be expelled by a simple majority of the sanctioning panel rather than via unanimous decision.
The FIRE report does note a few positive aspects of the new policies, including parties being permitted to appeal decisions when new evidence comes to light, and (amazing this has to be spelled out) clearly specifying the presumption of innocence until proven guilty.
MORE: U. Delaware College of Arts & Science pledges $1 million for … diversity
MORE: NAACP upset with University of Delaware for 'lack of diversity'
Like The College Fix on Facebook / Follow us on Twitter
IMAGE: USArmyRDECOM/Flickr