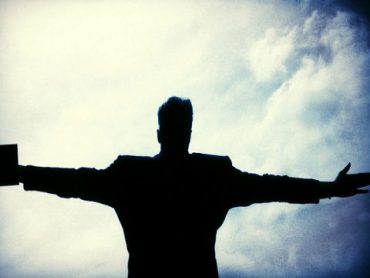 This past Tuesday a so-called "preacher" on the campus of the University of Georgia was arrested after elbowing a student in the head who had persistently challenged him.
The Red & Black reports that preacher Ross Jackson, his wife, and two children were outside of the Tate Student Center "holding signs reading 'You deserve hell' and reportedly telling passing students they were 'sinners' and 'whores.'"
UGA student Kenton Law, who stated it was his "personal mission" to get rid of preachers at the school, is seen on video confronting Jackson for around 20 minutes. The footage comes from Jackson's own body camera.
Law said "This man came to our campus yesterday with a couple of his buddies claiming to be saints, and they were just preaching hate. And I don't think that's acceptable. We shouldn't be subjected to that kind of verbal abuse all day."
Indeed, the student said "I'm going to drown them out […] I'm going to talk over them."
And he did just that:
Although Law goes tit for tat with Jackson throughout most of the video, the elbowing incident which finally prompted police to act begins around the 22:00 mark. Another brief video shows the incident from a distance.
Law said of the episode, "Eventually it just became too much for [Jackson] and he elbowed me in the face and it pushed me. At that point he had broken the law. And my mission was complete."
You may notice that in both videos, Jackson has his arms up and extended in a sort of "save me" pose while Law is mere inches away, continuing his scolding. If Jackson puts them up again, which obviously he does, it'd be difficult to avoid touching Law.
The preacher was charged with simple battery and released on $1,500 bond.
Some online argued that Law harassed and intimidated Jackson, but attorney Scott Greenfield said in a message to The College Fix that it'd be a "slippery slope" to so charge the student, noting there does not appear to be a threat of immediate physical harm (to Jackson).
But Greenfield also said Jackson's elbowing isn't necessarily a crime, either: "Contact alone isn't a crime. It's contact plus harm. We touch people all the time."
We'll see what ultimately comes of this, of course, but what is fascinating is how Mr. Jackson's Revival Mission Ministries turned the whole event into a Black Lives Matter-esque racial abuse case.
In its YouTube posting, the Mission says
Black Lives Matter? Not according to white UGA Police officers. Brother Ross is constantly encroached upon, harassed and verbally abused by a white student while exercising his constitutional right to preach. Brother Ross complains to white cops who in disrespect shrug him off. White cops cuff black preacher after white student lunges at preacher and the 2 individuals make contact.
With this, the social justice warrior/perpetually aggrieved set faces a conundrum: Who is more "sympathetic" in this whole imbroglio? African-American Ross Jackson, or Law, the self-appointed defender of those — gays, Catholics, Muslims, et. al. — Jackson offended in his diatribes?
What does the Politically Correct Hierarchy Handbook say? Do blacks rank higher in this case, or do gays? Muslims … or Catholics? Why wasn't Law questioned by his peers about acting like a "great white hope," supposedly "protecting" his fellow students? When Jackson denigrated Martin Luther King Jr., who is Law to tell a black man that isn't right, eh?
What if Jackson was preaching against the evils of white people? Would Law then be exercising his "white privilege"? Would he have been charged with intimidation — like this guy?  In that case, after all, all the person did was hand out, and wear, "offensive" items. He never screamed at anyone nor got in their faces.
Can somebody please publish such a PC guidebook for us? Or at least a campus PC flow chart?
But here's a question: Whatever happened to just ignoring such eccentrics and going about your business?
Does anybody remember the Hare Krishnas who routinely meandered around campuses back in the day … not to mention preachers like Jackson? You know what students and others did about them then?
Chuckled and moved on.
MORE: U. Texas PD scraps citation issued to preacher for 'offending' students
MORE: College newspaper editor fired for giving sandwiches to sidewalk preachers
MORE: Offensive campus preacher – he's wrong, but he has a right
Like The College Fix on Facebook / Follow us on Twitter
IMAGE: Grey Barklay/Flickr
Like The College Fix on Facebook / Follow us on Twitter