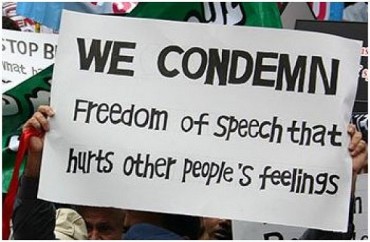 The University of Maryland played host this past Thursday to a "nationalism vs. globalism" debate between former Mexico president Vicente Fox and British pro-Brexit politician Nigel Farage.
The latter, often called "the architect of Brexit," told the crowd of about 600 that Brexit and Donald Trump's election weren't "a short-term outburst of anger," but a "marked a fundamental political revolution" that will continue in the West for years.
Farage said individual countries should be able to determine their own fates, and criticized "bad trade deals" and lax immigration enforcement.
According to The Diamondback, Farage was the target of protesters who felt he never should never have been invited.
Adjunct Yvonne Slosarski, a PhD candidate whose research deals with the "rhetorics of social resistance and control,"  opposed Farage's invitation due to his "white nationalism."
"I think that the university has a choice about who they invite to campus and who they don't invite to campus," Slosarski said. "I see no reason why they should invite a white nationalist supporter onto campus and legitimize his position by asking him to debate."
She added that if UMD can "ban Coca Cola" from campus, why not Farage?
University President Wallace Loh said his office received "many" letters and emails asking that the debate be canceled — something he pointed to as evidence of intolerance on this campus of controversial ideas. …

Zoey Warecki, a graduate student studying material science and engineering, also protested outside before the event. She said that even though the event was free, students who chose to attend were implicitly showing support for Farage's "racism and xenophobia."

Warecki argued that recent events on this campus, such as the May killing of Richard Collins — a visiting Bowie State University student — made it inappropriate for this university to host the event. A white former University of Maryland student, Sean Urbanski, is charged with murder and a hate crime in the killing.

"Having these speakers on campus doesn't actually engage in a dialogue. This is a fake debate scripted by a right-wing think tank … where both sides are actually on the same side," she said.
In a glimmer of reason, President Loh told the crowd that, considering the letters he received, he was "not so sure that we have been so successful in training [students] to be responsible citizens who know how to live rightly in a free society."
"The role of a university is not to make ideas safe for students, it is to educate students," he added.
MORE: U. Maryland ditches 'state song' due to ties to Confederacy
MORE: U. Maryland students demand 'hate speech' be dubbed 'cult activity'
IMAGE: Sam Graham/Flickr
Like The College Fix on Facebook / Follow us on Twitter