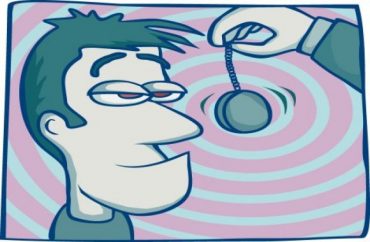 The University of Michigan unveiled a five-year Diversity, Equity and Inclusion plan on Thursday to which the school will commit $125 million — $40 million of which comes from this year's annual fund.
"The campus-wide plan is a set of actions for today," Michigan President Mark Schlissel said about the plan. "We cannot live up to our full potential as a university unless everyone has an equal opportunity to contribute and to benefit."
The Michigan Daily reports that the plan was "in part a response to student activism, specifically the viral twitter #BBUM movement and student protests started by the University's Black Student Union in November 2013."
One of the more … interesting aspects of the project is the goal of having all freshman engaged in a "culture training program" which will gauge their "cultural sensitivity levels":
[T]he University is piloting a culture training program for students that will ultimately include the entire freshman class in five years. The training will require a preliminary assessment to evaluate the students' cultural sensitivity levels. Participants will receive a unique training program based on assessment results targeting specific areas for cultural development. At the end, students must take a follow-up assessment and receive a certificate for completion.
Starting in fall 2016, the university will pilot an innovative student assessment and training program with the ultimate goal of administering the Intercultural Development Inventory (IDI), or another similar assessment tool, to all incoming students. These tools are designed to assess intercultural acumen: defined as the ability to shift cultural perspective and appropriately adapt behavior to cultural differences and commonalities. This skillset is an increasingly in-demand qualification among employers, as well as a central factor in fostering an inclusive campus environment.

MORE: Notre Dame replaces PE class with mandatory 'cultural competency' lessons

Based on assessment results, students will be provided with a customized learning plan and a variety of intercultural training opportunities designed to improve cross-cultural engagement by targeting specific areas for skill development and increased personal capacity. A follow-up assessment will be administered within two to three years following first assessment to determine program effectiveness and areas of future investment. Upon completion of the program, students may be eligible for formal certification.
Though reviews of the IDI yield positive results for validity, it's not without its limitations, not the least of which is making sure cultural competency trainers are, well, well-trained.
There's also the concern (well founded, in my opinion) of postmodernist ideology being injected into the training.
And then there is this:
While such tools can be useful for measuring program effectiveness when used for pre- and post-testing, and can be hugely beneficial for individuals who want to improve their cross-cultural communication and collaboration, there are downsides. I've worked with career expatriates and global nomads, for example, who score quite low on the IDI.
While the author of this article says such a person "may have a lot of experience," he/she may not have "yet engaged in systematic, structured sense-making of those decades of complex intercultural experience."
"Systematic, structured sense-making"?? Right. So who's going to train such an individual — someone who's never once stepped foot in another country?
Unfortunately, I encountered that sort of "training" once. Here was a person whose only "experience" was a day or two-long seminar to become a cultural/diversity "facilitator," and she was lecturing yours truly on Hispanic culture … even though I had studied and lived in Latin America for quite some time.
To say her lesson was full of laughable stereotypes would be an understatement.
Read the full Michigan Daily article and diversity plan.
MORE: Ithaca College rolls out sweeping diversity plan in wake of 'People of Color' student protests
MORE: University drops math as graduation requirement as it mulls new diversity requirement
Like The College Fix on Facebook / Follow us on Twitter
IMAGE: Shutterstock
Like The College Fix on Facebook / Follow us on Twitter