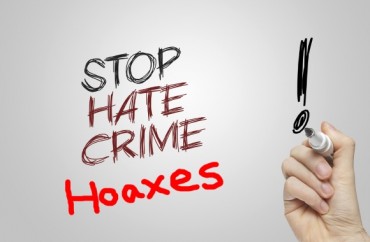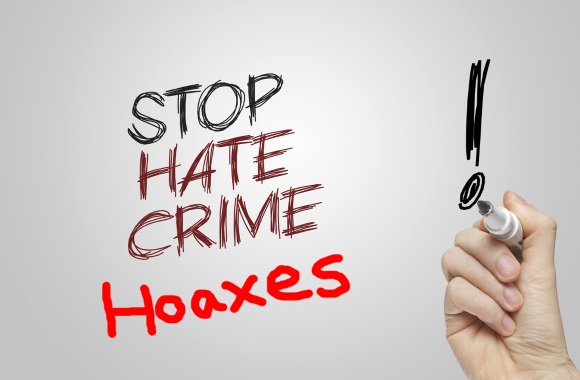 The University of Michigan is dealing with yet another ersatz hate crime, this time in the form of a 21-year-old student who back in mid-November had claimed a man scratched her face due to her wearing a "solidarity [safety] pin."
Michigan Live reports Halley Bass pled guilty to one count of "false report of a misdemeanor" on Monday.
Bass told the judge she was embarrassed by a visible scratch she herself had made with the pin. The story she then concocted was that the assault "was part of the surge in hate crimes following the election of Donald Trump."
Bass says she was suffering from depression at the time.
Bass admitted to scratching her own face with the pin after becoming upset during a Woman's Literature class at the University of Michigan, according to the Ann Arbor Police Department report.

Bass and her Ann Arbor-based attorney, Douglas Mullkoff, requested that she be sentenced through the 15th District's mental health court. Hines said if court officials determine Bass is eligible, Bass will be sentenced by Judge Karen Valvo in that court on March 22. …

Bass posted about the attack on Facebook the same day she reported the attack to the police, according to the report.

Bass later told detectives she wrote the post to convey "that all people are equal and deserve to have their voice heard and not feel endangered."

Detective [sic] pointed out her post had a dozen shares and more than 100 likes.

"It blew up a little bit more than I meant to," she said about the post.
Interestingly, Bass had told police she had heard of other incidents around Michigan's campus, such as the hijab-wearing woman who claimed a man had threatened to set her on fire if she did not remove the head scarf.
That tale likewise turned out to be bogus, but authorities declined to file charges … and refused to comment further on the matter.
Bass is looking at a possible 93 days in jail and/or a $500 fine.
MORE: Identity of Muslim student suspected of hate-crime hoax may soon be revealed
MORE: Prosecutors won't file charges against Muslim student suspected of hate-crime hoax
MORE: The best of the worst post-election pro-Trump 'incidents' and hoaxes
Like The College Fix on Facebook / Follow us on Twitter
IMAGE: Shutterstock