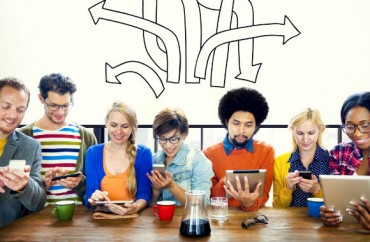 The University of North Carolina will be offering a so-called diversity "supercourse" this coming spring called — wait for it! — "Intersectionality: Race, Gender, Sexuality and Social Justice."
Professors Frank Baumgartner (political science), Jennifer Ho (English), and Sharon Holland (American studies) "will attempt to bridge the gap between various issues within society such as racial stereotyping and social justice," reports The Daily Tar Heel.
Because colleges don't do enough of this already, right?
Holland seems especially pumped about the new class: "I work in intersectional studies and teach across feminist, queer, sexuality and critical race studies," she said. "So, really this is a course built for what it is that I do."
Baumgartner will focus on the implications of law within social justice.

"My particular parts of the course will deal with criminal justice and racial disparities," he said. "I have research projects on capital punishment and also traffic stops, and will talk about some of that research, the associated literature on racial disparities and related matters."

Ho's portion will look at studies and literature that discuss intersectionality.

"My areas of expertise are critical race theory, contemporary American literature, Asian American studies and cultural studies, so those are the areas I'll be focused on the most — as well as general theories of intersectionality," Ho said. …

MORE: Intersectionality is the height of intolerance, pro-Israel feminists note

Baumgartner said the course will foster a safe environment for debating controversial issues.

"The engagement that I expect students will have with the variety of subject matter I expect to be very exciting," he said. "And frankly I think it's exciting to talk about uncomfortable things that make people angry and bewildered — that's how we learn."

Ho said the course will adequately prepare students to critically discuss important issues for the future.
But hey, prof — if you're making students uncomfortable and angry, how is that "foster[ing] a safe environment"? Then again, those most likely to feel angry, etc. in this "supercourse" typically aren't those clamoring for that little 'ol safe space, so I guess it doesn't much matter.
MORE: Dartmouth examines 'intersectionality' to see who's more oppressed, privileged
MORE: 'Distinguished scholar' lectures U. Washington crowd on whites' 'racial illiteracy'
Like The College Fix on Facebook / Follow us on Twitter
IMAGE: Shutterstock