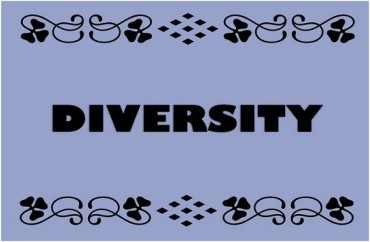 The University of Delaware's College of Arts and Science has "introduced [a] new $1 million budget […] to fund programs to increase diversity," says Dean George H. Watson.
"It's always been about diversifying the faculty, having more professors and students of color," Watson said, adding that Carol Henderson, the UD vice provost of diversity, "changed the way he views diversity on campus."
One. Million. Dollars.
Perhaps the most head-scratching aspect of what Watson noted is his statement that the budget is "a culmination of several events and factors he has encountered in the past year," which includes "the conversation surrounding the Black Lives Matter campaign following the investigation of the lantern remains."
That's right, a conversation which had no basis on an actual activity (the supposed hanging of nooses).
"We have such a history of diversity issues," Watson said. "We've come a long way, but diversity has always been a focus."

From a faculty perspective, the incorporation of diversity into the curriculum of the College of Arts and Sciences is vital. Sarah Wasserman, assistant English professor, said she sees the one million dollars as a step in the right direction, toward a more well-rounded community. She said believes the lack of diversity diminishes the atmosphere of the campus.
RELATED: 'Noose' delusion rocks on at the University of Delaware
"When you throw around the term diversity—there's race, religion, student interest," she said. "Without these, you end up with a campus that feels homogenous."

Wasserman said members of the community must be prepared to encounter a variety of people when they enter the real world.

"The best conversations occur between those who are not like-minded," she said.
It's always quite intriguing how academics equate skin hue with "thinking differently."
If UD — and other colleges, for that matter — are truly interested in "conversations … between those who are not like-minded," perhaps a little funding could be set aside for increasing political viewpoint diversity.
RELATED: UNC Chapel Hill's chief diversity officer earns 38% more than N.C. Gov. Pat McCrory
RELATED: Massive diversity requirement planned for University of Missouri, taught by 'army' of TAs
Like The College Fix on Facebook / Follow us on Twitter
IMAGE: Ron Mader/Flickr