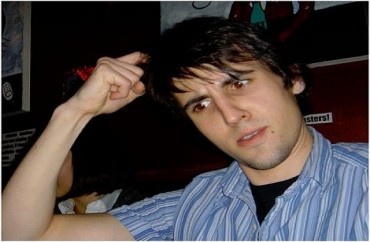 Even though an investigation determined that the objects hanging near University of Delaware's Mitchell Hall were not nooses — they were remnants of decorative lanterns from a previous event — this didn't stop students from getting together on the campus "Green" to "discuss the incident and find ways to change the campus climate."
Which means, it seems, demanding more "diversity" and methods to make minorities "feel safe."
"Diversity isn't something UD can say it's already achieved because it hasn't," said sophomore Anima Agyeman at the Wednesday gathering. "You can't fulfill a multicultural requirement with a history of fashion class… it's about teaching an experience."
One by one, students like Agyeman, along with top university officials of all races, took the stage to share harrowing experiences of how they were treated as minorities on and around campus. Agyeman fought through tears, recalling her first night on campus when she said a white man followed her back to her dorm, asking her how she could be "so f—— black."

Rick Deadwyler, the university's director of government relations and a UD alumni, said he had similar experiences as a student but said he still didn't want to believe that "whatever you want to call it" happened on UD's campus.

"To wake up early and see that caption," Deadwyler said, referencing the photo that circulated social media late Tuesday night of the objects hanging from the trees.

"The image and the idea that something like that was plausible on our campus was concerning."

… many students, including those who turned out for Wednesday night's gathering planned by students and the university, dismissed the explanation and said the objects implied a bigger problem at UD – one that many say the university has failed to address.

Obichukwu Maduka-Ugwn stood in front of the hundreds gathered, staring out into the crowd before leaning to down to the microphone.

"We are not here to attack anyone, but at the same time, you have to understand what is here," the junior from Nigeria said, gesturing to students. "We all pay equally to go here."
How was that image plausible, Mr. Deadwyler? Isn't it a tad irresponsible to make such a statement — when it's based on an entirely fictitious event? What other occurrences, like an actual noose, say, have been prevalent on UD's campus?
And "many students … dismissed the explanation" that the "nooses" were leftover pieces of hanging lanterns. Why? Does anyone really believe that a university, of all places, would shrug off a genuine incidence of blatant racism?
After all, without knowing all the facts, UD's interim president virtually immediately tweeted the following after the "nooses" were reported:
.@udelpolice is investigating hate crime. We need to stand together against intolerance. Call 831-2222 if you saw anything. #VoicesOfUDel

— Nancy Targett (@NancyMTargett) September 23, 2015
Does that sound like wanting "to dismiss" the matter?
Like The College Fix on Facebook / Follow us on Twitter
IMAGE: minusequalsplus/Flickr