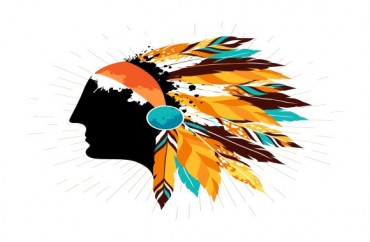 The University of Nebraska's vice chancellor for student affairs is not happy about some t-shirts that fans are wearing during football tailgate festivities.
Juan N. Franco says the shirts, which feature the term "Indian Lot" and "an image of a Native dream catcher with beer bottles hanging from it," are "offensive and insensitive."
"[T]hey have no place among educated people," he says.
The logo is an apparent reference to a popular off-campus football tailgating spot, near the Lincoln Indian Center.

These t-shirts, which are not endorsed by or affiliated in any way with the university, step far over the line. They are offensive and insensitive. They needlessly perpetuate the worst and most ignorant of racist stereotypes.
RELATED: Students protest 'cultural appropriation' of Native American traditions at Michigan State.
University of Nebraska fans – and especially our students – have a well-earned reputation as being loyal and loud, but also welcoming and inclusive to all. I ask you to consider this when choosing your game-day attire, especially in the case of these t-shirts. I am confident that you understand the responsibility of carrying yourself in a manner that is respectful of others. I am also confident that you recognize that as a student, you have a special role in representing our university and our state, and in showing what being a Husker is all about.
Here is an image of the shirts in question.
RELATED: Madison, Wisc. schools ban 'negative images' of Native Americans.
Like The College Fix on Facebook / Follow us on Twitter
IMAGE: Shutterstock