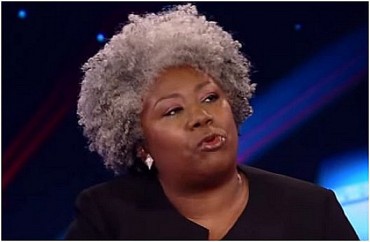 The University of Pennsylvania must be very "proud" of Anthea Butler, one of its professors of religious studies, as she referred to GOP presidential candidate Ben Carson as a "coon" back on September 29.
Specifically, she said in a now-deleted tweet "If only there was a 'coon of the year' award…" in response to Carson saying that NASCAR fans had a right to fly the Confederate flag at its races if they so desire.
The term is quite an offensive one for African-Americans, and "deriv[es] from the Portuguese word 'barracoos,' which is a hut-like dwelling used to store slaves during auctions," according to Campus Reform.
In effect, then, Butler's tweet insinuated that Carson is a metaphorical slave who belongs in a wooden shed.

This is not the first time the religion studies professor made a racially charged comment on social media. Butler believes God is a "white racist…carrying a gun and stalking young black men" because George Zimmerman was found not guilty in the Trayvon Martin case, and also made bizarre remarks during the hype of Michael Brown's death, referring it as a blood sacrifice.
Butler has bragged that she "can't get fired" because she has tenure.
Campus Reform notes that the professor deleted her tweet "shortly after [they] attempted to contact her."
RELATED: Black professor uses racial slurs against Ben Carson, Colin Powell for saying blacks hurt each other.
Like The College Fix on Facebook / Follow us on Twitter
IMAGE: YouTube