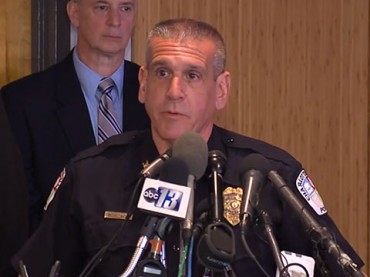 Can't confirm the Rolling Stone account 'to any substantive degree'
The Charlottesville Police Department is suspending its investigation into an alleged gruesome sexual assault in a fraternity house at the University of Virginia, as detailed in an article published in Rolling Stone last December, officials said Monday.
The article shocked readers as it graphically depicted the physical assault and violent gang rape of "Jackie," a first-year student, by seven members of the Phi Kappa Psi fraternity during a party at the beginning of the fall semester in 2012.
But soon after the story was published, holes began to appear in the details surrounding the assault.
Rolling Stone issued a retraction to the story a month later, citing "discrepancies in Jackie's account," exacerbated by a series of decisions not to fact check or verify Jackie's claims about her alleged assailant.
The police department has confirmed the existence of those discrepancies from its investigation.
"Unfortunately, we're not able to conclude to any substantive degree that an incident that is consistent with the facts contained in that article occurred at the Phi Kappa Psi fraternity house or any fraternity house for that matter," Police Chief Timothy Longo said at a press conference.
Jackie stonewalled a detective seeking to investigate her allegations for seven months before coming to the police station in December and, again, refusing to answer questions or give a statement, the investigation said.
"Since that time, despite numerous attempts to gain her cooperation, 'Jackie' has provided no information whatsoever to investigators," the investigation said.
Get the cops involved right away
Although law enforcement officials could not find any evidence to corroborate Jackie's account of the alleged assault in Rolling Stone, Longo said the investigation is "not closed by any stretch of the imagination.
"It is suspended until we are able to gather more information or such time where someone comes forward and provides us with more information."
Longo said that the findings of the investigation do not rule out the possibility that Jackie was still assaulted that night.
"Now I want to be clear about something, that doesn't mean that something terrible did not happen to Jackie on the evening of September 28, 2012, we're just not able to gather sufficient facts to conclude what that something is," Longo said.
Longo stressed the importance of involving law enforcement officials as soon as possible after a sexual assault occurs to prevent a similar situation from occurring again.
"Having police involvement at the very early stages of these investigations is extremely, extremely important and as I said months ago, and I will repeat now – every second of every minute, of every hour, of every day, of week, of every month, of every year – we lose evidence," Longo said.
"We lose testimonial evidence, we lose physical evidence, we lose forensic evidence. We lose the evidence that is important to get to the truth behind these cases so that justice can prevail."
School that took 11 months to tell police helped 'a student in need'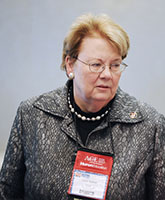 University President Teresa Sullivan ignored the ostensible purpose of the police announcement and instead claimed vindication for the school's handling of Jackie's allegations.
"The investigation confirms what federal privacy law prohibited the University from sharing last fall: that the University provided support and care to a student in need, including assistance in reporting potential criminal conduct to law enforcement," Sullivan said in a statement after the police announcement.
It took 11 months after Jackie reported her allegations to the school before the police "became aware" of them, the investigation found.
Sullivan said that the university will continue working with the police department to combat on-campus sexual assault.
"There is important work ahead as the University continues to implement substantive reforms to improve its culture, prevent violence and respond to incidents of violence when they occur," Sullivan said.
Future victims who report: 'The boy who cried wolf'
The findings may prove to be an obstacle to sexual assault prevention and adjudication in the future, according to John Banzhaf, a public interest law professor at George Washington University.
"This Rolling Stone debacle, coupled with the recent memory of phony allegations of rape [by lacrosse players] at Duke University, and a Justice Department study showing that widely cited estimates of the rate of rapes and other sexual assaults on college campuses has been grossly exaggerated, may blunt so-far successful efforts by the federal government and anti-rape groups to force colleges to not only crack down but to also convict more male students," Banzhaf said in a statement given to The College Fix.
Banzhaf said "almost two dozen courts" have found in favor of accused males who sued their universities to obtain justice.
The Charlottesville police findings could prove detrimental to victims of sexual assault who are seeking justice, if they come to be seen as "the boy who cried wolf," Banzhaf added.
Director Rebecca Weybright of the Sexual Assault Resource Agency of Charlottesville echoed Banzhaf's worry over the effect the investigation's conclusion could have on assault victims.
NBC29 WVIR Charlottesville, VA News, Sports and Weather
"Why would somebody want to put themselves to be potentially subjected to what, the amount of questioning and I'm sure the criticism?" Weybright said in an interview with NBC 29.
Further, Weybright was concerned Jackie's discredited account could set a dangerous precedent.
"My first thought was 'oh my gosh this is just going to make more people not believe survivors,' and that's pretty devastating," Weybright said.
The findings seem unlikely to slow the national narrative of widespread sexual assault on campus.
The Huffington Post reported earlier this month that the distributor for The Hunting Ground, a new documentary that purports to show a rape-culture crisis in higher education, has received more than 1,000 invitations to screen the film on college campuses.
College Fix reporter Julianne Stanford is a student at the University of Arizona.
Like The College Fix on Facebook / Follow us on Twitter
IMAGES: Cavalier Daily/YouTube, American Council on Education/Flickr