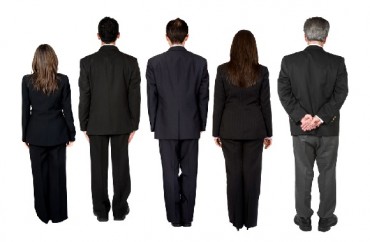 The University of Oklahoma has become the latest institution to create a bias response team, a move that comes roughly seven months after the school launched a bias complaint hotline.
The new team is expected to evaluate perceived incidents of bias reported to the public university's hotline, a "24/7/365 multilingual" complaint repository that offers a "safe place" for students to voice concerns over issues such as microaggressions or bullying. The hotline costs $15,000 a year to maintain.
The University of Oklahoma's new bias response team was first reported by the OU Daily earlier this month and its existence was confirmed by campus spokesman Matt Epting in an email to The College Fix.
The team "will deal with incidents such as classroom insensitivity, harmful vandalism on campus, hostile treatment, slurs, verbal and physical harassment and more," the OU Daily reports.
Epting told The Fix that the team will consist of faculty and staff and "offenders" will not be contacted.
"The Bias Response Team reviews instances of bias that immediately affect the university environment at large and, therefore, does not contact those identified as offenders," he stated, adding the team has no punitive powers.
Nevertheless, certain complaints may be directed to other divisions for further action.
"In the case that an individual is identified as being in violation of institutional equal opportunity policies, the University Equal Opportunity Officer is responsible for reaching out to that individual," Epting said.
In March 2016, when the hotline was first announce, University of Oklahoma Vice President for University Community Jabar Shumate said in a prepared statement that it would play "a critical role in our strategy to effectively respond to incidents of bias."
The hotline, run by the education technology company Greenwood Hall, is described in its contract with the university as a "safe place" for students, employees and other members of a campus community to report bias incidents and other problems — such as bullying, hazing, violence, discrimination and assault — and obtain referrals to resources.
Some students had clamored for the university to create the bias response team, using in the fall of 2016 the hashtag campaign #yOUrbad to share alleged experiences of discrimination and harassment.
But bias response teams, which are found at campuses nationwide, have raised many concerns among those who consider them a threat to free speech.
George Leef, director of research for the Martin Center for Academic Renewal, recently argued that bias response teams usually police speech that is protected under the First Amendment, and that chills free speech on campus and miseducates students about their Constitutional rights.
"Colleges have always had procedures for students to report acts of violence or intimidation, as they should," Leef stated. "Schools have a responsibility to shield their students against physical abuse and harassment, but bias response teams seldom do that; more often, they are turned into swords used against students or faculty members who have said something that happens to offend a student."
"… Not all bias complaints lead to action, but enough of them do to create a chilling effect on free speech. When students and faculty members know that they could face an investigation if they offend someone, the result is apt to be cautious speech or none at all. People may censor themselves once they know that an anonymous report against them will bring trouble."
MORE: 70 colleges send the cops after people who trigger 'bias incidents,' report finds
Like The College Fix on Facebook / Follow us on Twitter