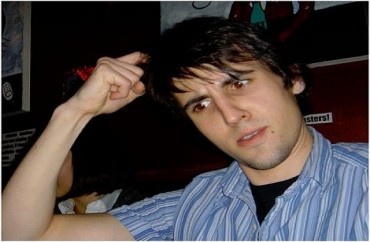 University of Oklahoma Professor Mashhad Fahes claims she was handed an "anti-Muslim" pamphlet while on her way to class on November 15.
The OU Daily reports Fahes said she didn't immediately realize what it was: "Someone just handed me this pamphlet … (and said) something along the lines of, 'Oh, you'll appreciate this.'"
"I said, 'Thank you,' just took the booklet and walked off."
The pamphlet was titled "Camel's in the Tent" and although Fahes says she didn't read any of it, she claims the pictures "looked very offensive."
Interestingly, the professor says she contacted university police to report the incident, and that the OUPD said someone else had  called to complain about the pamphlet. "[S}omeone from OUPD was on their way to the scene," the PD (allegedly) informed her.
However, the OUPD says it "has no record of either report nor of a response."
Though she was not sure how to report the incident other than through the OUPD, Fahes said she also made a Facebook post to show others what happened to her. She said the OU community's response to her post and to post-election life has been "unbelievable."

"I just posted it on my Facebook as something that has happened that made me feel uncomfortable and probably would make a lot of people uncomfortable. These things, they shouldn't stay hidden — we should share what's happening," Fahes said. "And then after that, a lot of people spoke with me about it after they saw the post or heard about it from someone else." …

MORE: U. Michigan lecturer's alleged 'hate' assault remarkably similar to others

"Since the day after the election, a lot of my friends all across campus have been reaching out and making sure that I'm okay, that I feel safe. A lot of people have told me that they're willing to go with me to places if I feel uncomfortable," Fahes said.

In conversations after the incident, Fahes said she has encountered people who say the pamphlet incident had nothing to do with the election. She said she disagrees with this perspective.

Fahes, originally from Lebanon, said though she is disappointed in the country she once held in high regard, she does not feel defeated in the wake of election results.

"I came to this country because I believe in American values, all of them — at least, what I thought were American values," Fahes said.
So, another to whom President-Elect Trump should make an apology?
Perhaps Professor Fahes should visit the campus PD to see if its phone lines have been suffering from technical problems … or to inquire if someone was impersonating the department when she made that call to report the "hate incident."
MORE: Villanova student drops case against alleged pro-Trump assailants
MORE: Harvard Law commemorates anniversary of (likely hoax) 'black tape' incident
Like The College Fix on Facebook / Follow us on Twitter
IMAGE: minusequalsplus/Flickr