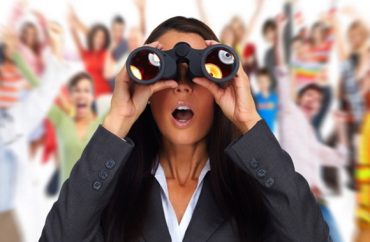 'The university takes seriously its obligation to perform due diligence on behalf of all students'
A student reported that a sign encouraging cleaning up after oneself was sexist.
A student reported the newspaper gave less coverage to trans-students and students of color.
Staff members reported another staff member asked a coworker inappropriate questions and did not refer to them correctly.
A staff member reported that a poster featured a triggering image.
These are some of the complaints fielded by the University of Oregon's seven-member Bias Response Team, offenses detailed in a recently released report. Each complaint prompted investigations. Often a member of the team would have an "educational conversation" with the offending party.
Such admonishments by campus officials have elicited a wide array of criticism from campus watchdogs.
"A thorough review of these summaries suggests to me that the BRT is essentially an administrative thoughtpolice that routinely intervenes in situations where one student's constitutionally-protected speech has offended another student. The team is also not shy about referring its cases to university agencies with more robust enforcement powers," notes Robby Soave of Reason.
"What right-thinking student, having been informed that he is a person of interest in a bias incident, would dare rebuff a member of the BRT who wants to have a conversation about his conduct? Would a student in such a situation feel like he could invoke his First Amendment rights without facing reprisals?"
Katherine Timpf of National Review also opined: "[H]ow in the hell is this any way to prepare students for the real world? You know, the place where you have to deal with problems on your own? The place where these students are going immediately after college? …This is beyond overkill. It threatens free speech, it infantilizes students, and what's more, could even lead to additional problems if some students decide to use the anonymous nature of the forms just to cause trouble for another student that they don't like."
RELATED: 'Snow penis' erected during snowstorm reported as 'bias incident' at University of Michigan
But in an email to The College Fix, a University of Oregon spokesperson defended the Bias Response Team and its investigations.
"The university's Bias Response Team works hard to assist students and others who feel that they have witnessed or been the victim of bias," UO's Tobin Klinger told The College Fix.
"While some of those cases may seem outside the typical way that people think about bias, the university takes seriously its obligation to perform due diligence on behalf of all students," Klinger continued. "The team is not there to pass judgement whether the person making the report should or should not feel that they were the victim of bias. The team is there to review the situation and determine if there exists an opportunity for education and dialog."
The team "works to gather information about bias incidents and to support those who unfortunately have witnessed, or themselves become a target, of an act of bias," according to its website.
Editors of The Daily Emerald declined to comment to The College Fix about the bias incident filed against it for not giving enough coverage to transgender students.
RELATED: Bias Response Team investigates newspaper for giving 'less coverage' to transgender people
Like The College Fix on Facebook / Follow us on Twitter
IMAGE: Shutterstock