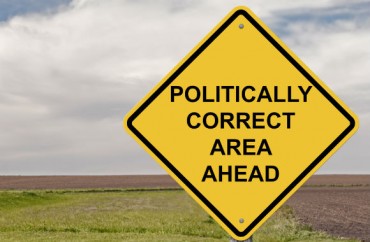 UPDATED
Following an English Department discussion about the 2016 election last week, a group of students at the University of Pennsylvania removed an "iconic" portrait of William Shakespeare from Fisher- Bennett Hall, and in its place put up a picture of Audre Lorde.
Lorde is a "Black feminist, lesbian, poet, mother, [and] warrior" according to The Audre Lorde Project website.
The Daily Pennsylvanian reports that the department had "voted to relocate and replace the [Shakespeare] portrait a few years ago in order to represent a more diverse range of writers," according to English Chair Jed Esty. However, no action had yet been taken on that vote.
Until now.
"Students removed the Shakespeare portrait and delivered it to my office as a way of affirming their commitment to a more inclusive mission for the English department," Esty wrote in the email. He added that the image of Lorde will remain until the department reaches a decision about what to do with the space.

College sophomore and English major Katherine Kvellestad commended the students' action. She said the choice of replacing the original portrait with one of Audre Lorde sends a positive message.

"You don't necessarily need to have a portrait of Shakespeare up," Kvellestad said. "He's pretty iconic."

College junior Mike Benz, also an English major, agreed. He said that he thought the students' action was bold and admirable, adding that the students acted in a positive way by taking matters into their own hands.

"It is a cool example of culture jamming," Benz said.
Shakespeare just got deported and replaced by Audre Lorde
I LOVE EVERYONE AND EVERYTHING pic.twitter.com/N694HUopqC

— ???? (@kauvabiryani) December 2, 2016
Esty sent an email to Penn English majors and minors on Thursday saying "We invite everyone to join us in the task of critical thinking about the changing nature of authorship, the history of language, and the political life of symbols."
The College Fix has contacted The Daily Pennsylvanian regarding a seeming discrepancy on the date of the Shakespeare portrait removal. The article states it took place December 8; however, the tweet above is dated December 2 and features almost exactly the same photo as that which is included in the DP piece.
UPDATE: The Daily Pennsylvanian has responded and says the correct date of the portrait's removal was December 1, not the 8th. It has amended its story.
MORE: College dumps 'Missionaries' mascot because it's 'noninclusive and imperialistic'
MORE: Univ. requires all academic departments to become more 'welcoming & inclusive'
MORE: Researcher: Make STEM 'less competitive' to ensure it's inclusive to women
Like The College Fix on Facebook / Follow us on Twitter
IMAGE: Shutterstock