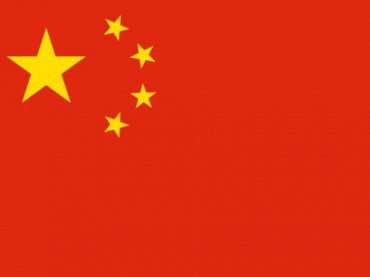 Asked Government Accountability Office to investigate U.S.-China agreements
China's reported crackdown on college students celebrating Christmas is just the tip of the iceberg for Rep. Chris Smith, Republican of New Jersey.
The chairman of the Human Rights Subcommittee said that U.S. universities are complicit in Chinese attacks on academic and other freedoms, by virtue of their financial relationships with Chinese institutions, in a congressional hearing earlier this month.
Smith said he has asked the U.S. Government Accountability Office to review whether U.S. universities have compromised the rights of faculty and students – including freedom of worship and association – by partnering with China on satellite campuses.
He also wants an investigation into the "Confucius institutes" that China has set up on North American college campuses – the subject of an earlier warning by the American Association of University Professors.
U.S. schools are trading their "credibility for China's education dollars" by setting up campuses in China and developing "cozy" government relationships, Smith said in his opening statement. Confucius institutes promote China policy on issues such as Tibet and they "explicitly exclude Falun Gong practitioners" from hiring, he said.
Schools such as New York University are "justifying quiet compromises that they would never entertain at home" on their China campuses, deluding themselves into believing they can "slowly change China from the inside," Smith said.
NYU terminated the fellowship of a prominent Chinese human rights activist, Chen Guangcheng, a year after he came to the U.S. following a tense international standoff. Chen accused NYU of forcing him out in response to pressure from Beijing.
Smith said NYU's president and "key" faculty have repeatedly declined to testify before his subcommittee. He said they will be reinvited for future hearings on the subject.
While NYU was the first to open a satellite campus, Smith said, schools including the University of Pittsburgh, Carnegie Mellon and the University of Michigan have opened such campuses in the last year.
"Self-censorship" is the "most far reaching" problem confronting faculty in the U.S.-China university programs because it's invisible, said Perry Link, chancellorial chair for innovative teaching at the University of California-Riverside: Professors simply don't talk about the Dalai Lama or the Tiananmen Square massacre.
The teachers who work in the Confucius institutes are trained to represent the Chinese Communist Party so that "even in informal contexts" in America, they have to be "patriotic" – pro-Communist – or else suffer punishment, Link said. "Real Chinese people" have values that aren't so different from Americans, he said.
Link said that Americans on the Chinese satellite campuses aren't subject to the same restrictions as the Chinese. Referring to a professor friend's experience on those campuses, Link said that friend nonetheless goes through "friction … trying to defend liberal expression in a context where it goes against the grain to do that."
The problem for American academics is their administrations typically develop Chinese relationships without faculty input, said Thomas Cushman, a social sciences professor at Wellesley College.
Cushman helped lead a faculty protest at Wellesley for a Chinese "dissident" economist, Xia Yeliang, who was fired from Wellesley's Chinese partner, Peking University, a year ago "for political reasons," Cushman said. It helped motivate faculty at other schools who had similar concerns about China relationships, he said.
Greg Piper is an assistant editor at The College Fix. (@GregPiper)
Like The College Fix on Facebook / Follow us on Twitter