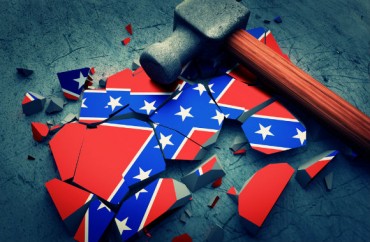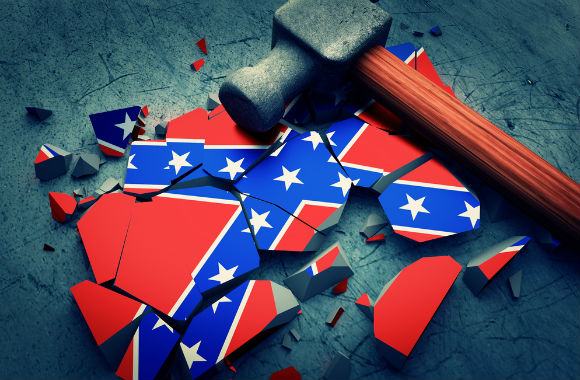 Late Sunday evening the University of Texas-Austin removed statues of three Confederate figures as their continued presence would run "counter to the university's core values," UT President Greg Fenves said.
The withdrawn statues were of Confederate Generals Robert E. Lee and Albert Sidney Johnston, as well Confederate Postmaster General John Reagan, according to The Texas Tribune.
"We do not choose our history, but we choose what we honor and celebrate on our campus," Fenves wrote in a campus-wide email. "As UT students return in the coming week, I look forward to welcoming them here for a new academic year with a recommitment to an open, positive and inclusive learning environment for all."
Workers labored through the night to remove the statues. Police officers were in attendance.
"These events make it clear, now more than ever, that Confederate monuments have become symbols of modern white supremacy and neo-Nazism," [Fenves] said.

A UT-Austin spokesman said in a text message that the university deliberately chose to remove the statues in the middle of the night "for public safety and to minimize disruption to the community."

The three Confederate statues will be relocated to the Briscoe Center for American History. The statue of [former Texas Gov. James Stephen] Hogg "will be considered for re-installation at another campus site," Fenves said.

Hogg was alive during the Civil War, but was too young to serve. UT-Austin spokesman J.B. Bird said the university had no objection to Hogg's statue on campus, but "the entire statuary is one exhibit, so it all goes together."
President Fenves had ordered the removal of (Confederate President) Jefferson Davis's statue two years ago in the wake of Dylann Roof's murder of nine African-Americans in a Charleston, South Carolina church.
The Davis statue eviction was challenged — unsuccessfully — the Sons of Confederate Veterans.
MORE: Student charged with toppling Confederate statue might be rewarded with scholarship
MORE: Thomas Jefferson statue protested as 'symbol of violence against black and brown bodies'
Like The College Fix on Facebook / Follow us on Twitter
IMAGE: Shutterstock